Do you know the warning signs for the deadliest form of reproductive cancer?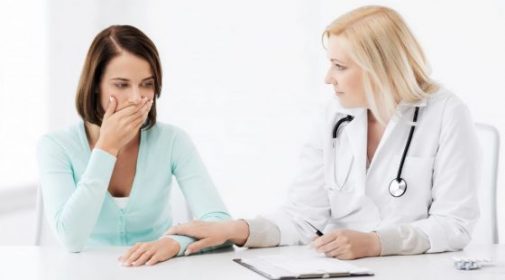 September is National Ovarian Cancer Awareness Month, and every year, 20,000 women in the U.S. are diagnosed with this deadly disease, according to the Centers for Disease Control and Prevention (CDC).
Nearly 73 percent of women with ovarian cancer die.
"Approximately 1 in 70 women will develop this potentially deadly cancer in their lifetime," says Dr. Addie Alkhas, a gynecological oncologist at Advocate Lutheran General Hospital in Park Ridge, Ill., who performs minimally invasive surgery for women with gynecologic malignancies.
"Ovarian cancer, or epithelial ovarian cancer (EOC), has historically been called a silent killer because many women don't recognize the symptoms soon enough."
Early diagnosis plays a key role in the survival of those who get ovarian cancer, so it's important to know if you are at risk and the symptoms.
Who is at risk?
"Age is the number one factor for sporadic cases of EOC," says Dr. Alkhas. "Other risks for developing EOC can be related to genetic factors like BRCA mutations and Lynch Syndrome. Women who start their menstrual cycle early in life or have late menopause have an increased risk of getting EOC. Having a history of endometriosis, infertility or use of IUD has also been linked to an increased risk of EOC – though these risks are small."
"Women who gave birth, have taken birth control pills for several years or have their fallopian tubes tied have shown to have a decreased risk for ovarian cancer," he explains.
What are the symptoms?
Difficulty eating or feeling full quickly
Pelvic or abdominal pain
Gastrointestinal symptoms like bloating, urinary urgency or frequency, diarrhea or constipation
"In rare cases, some women may also experience nausea and vomiting or shortness of breath from fluid collection in the lungs or a blood clot," Dr. Alkhas explains.
If you have these symptoms, it is important to contact a gynecologist – find a list of physicians here.
Related Posts
Comments
About the Author
Marrison Worthington, health enews contributor, is a public affairs and marketing manager at Advocate Christ Medical Center in Oak Lawn, Illinois. She is a graduate of Illinois State University and has several years of global corporate communications experience under her belt. Marrison loves spending her free time traveling, reading organizational development blogs, trying new cooking recipes, and playing with her golden retriever, Ari.