30,000 Americans die from this deadly virus every year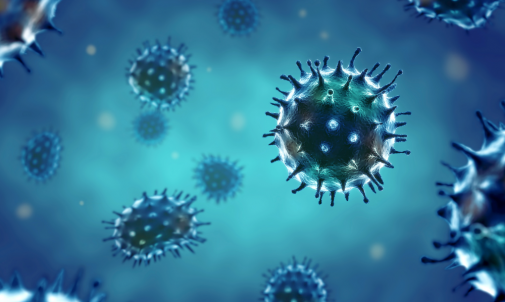 Australia's National Notifiable Disease Surveillance System just confirmed their influenza or "flu" season is having an usual uptick, with over 93,000 confirmed cases – two and a half times as many cases have been reported than this time last year, and influenza related deaths have almost doubled.
The flu season in the U.S. follows the Southern Hemisphere's season, but does that mean we are in for the same kind of gruesome season in North America? 
"At the local level, we do not pay much attention to what is going on in the southern hemisphere unless there is an outbreak of a novel influenza strain that could lead to a pandemic," says Dr. Robert Citronberg, medical director of infection prevention at Advocate Lutheran General Hospital in Park Ridge, Ill. "There is nothing new this year that we are addressing regarding flu."
Even though we might not be in for the same impact as Australia, it is important to take the threat of influenza seriously.
"Every year, we do try to stress the importance of just how serious influenza can be; there are approximately 30,000 deaths per year in the U.S. from influenza – though the actual numbers vary from year to year," explains Dr. Citronberg. "In terms of preparation, we cannot overemphasize the importance of hand washing and staying away from people who are sick with respiratory infections."
Children and elderly are primarily the most affected populations from the flu.
"We try to prioritize our efforts on vaccination to those at highest risk for getting sick; typically elderly, immunocompromised, patients with chronic lung and heart disease and pregnant women," says Dr. Citronberg. "We also try to debunk the myth that you can get the flu from the flu shot. You can't!"
Dr. William Rhoades, a geriatric physician at Advocate Lutheran General Hospital in Park Ridge, Ill. shares what you need to know about the flu and the preventative measures people should be taking to protect themselves and their loved ones:
Here's what you need to know about the flu:
It is a contagious respiratory virus that infects the nose, throat and lungs.
The flu spreads by droplets. So when people cough, sneeze or even talk, the droplets can land in the mouths or noses of people nearby. Flu is less often transmitted by touching something with virus on it and transferring to your nose or mouth, so hand washing is still important.
After exposure, the flu generally develops in one to four days, with an average of two days.
People are often contagious even one day before they develop symptoms and for up to a week after developing symptoms.
Signs and symptoms include: Fever or feeling feverish/chills, cough, sore throat, runny or stuffy nose, muscle or body aches, headaches and fatigue – people describe feeling overwhelmingly tired. Some people develop vomiting and diarrhea.
Tips for preventing the flu – especially in the elderly:
The flu is often mild to moderate in severity but much more serious in elderly or immunocompromised individuals and can lead to pneumonia, other health compromises and death.
The most important first step in preventing the flu is the flu shot. All elderly (over 65 year olds) should receive a flu shot.
It is also important for caregivers and those around elderly persons to be vaccinated for the flu to prevent exposing the elderly individual to the flu.
Other prevention involves staying away from sick individuals, covering coughs and sneezes and frequent hand washing.
Related Posts
Comments
About the Author
Marrison Worthington, health enews contributor, is a public affairs and marketing manager at Advocate Christ Medical Center in Oak Lawn, Illinois. She is a graduate of Illinois State University and has several years of global corporate communications experience under her belt. Marrison loves spending her free time traveling, reading organizational development blogs, trying new cooking recipes, and playing with her golden retriever, Ari.