Here's how you can push the pause button on stress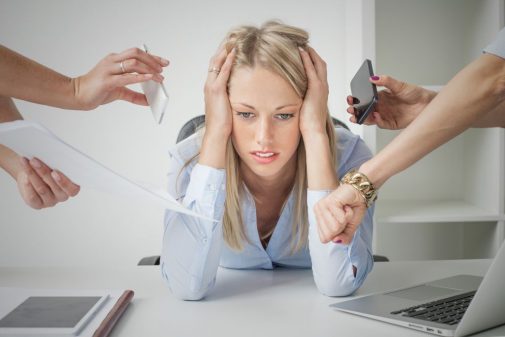 Feeling overwhelmed, stressed or anxious?
Taking a break from everyday reality can be an appealing way to disconnect for a short time. New research finds that yoga is the perfect way to disconnect, and for more reasons that you would think.
A recent study found that mindfulness techniques such as yoga led to the reverse expression of genes which are involved in inflammatory reactions caused by stress. The study analyzed data from techniques such as yoga, tai chi, qigong and breath regulation. The results found that these practices allowed for less inflammation in the kappa B pathway, a pathway critical to immunity.
Ann Pfeil, a fitness instructor and registered yoga teacher at Advocate Condell Centre Club in Libertyville, Ill., finds that yoga helps to reduce anxiety and stress.
"When people get stressed, their breathing often becomes shallow and rapid. Yoga focuses on slowing the breathing down, which induces the parasympathetic response and turns up relaxation, calmness and mental clarity," she says.
Pfeil adds that "when children learn simple breathing techniques, they can mentally push the 'pause' button on anything that is currently happening in their lives."
She believes the same strategy works with adults, which is why yoga can be a healthy way for people to mindfully disconnect and take time to activate their parasympathetic response.
Yoga helps to reduce anxiety because poses that invert or recline your body help to slow down the heart rate as well as calm the brain and inhibit the production of stress hormones.
Pfeil references an article which states that after several studies with veterans suffering from PTSD, yoga practice resulted in a significant improvement regarding perceived stress, anxiety, energy, fatigue, depression and well-being. She recommends you consider taking your mind to another world and help your body de-stress in the healthiest of ways.
Related Posts
Comments
About the Author
Shvetali Thatte, a junior at the Illinois Mathematics and Science Academy, is a remote Public Affairs and Marketing intern for Advocate Condell Medical Center in Libertyville, Ill. She spends her time by engaging in clubs and sports at school as well as volunteering at the hospital and nearby tutoring programs. She enjoys spending time with her friends, traveling, and reading. In the future, she hopes to pursue a career in medicine with a focus on public health.