This cancer claims more lives than breast, colon and prostate combined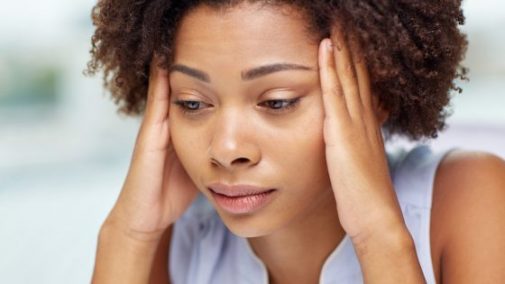 Lung cancer is a deadly disease, killing more people in the U.S. than any other type of cancer, according to the According to the Centers for Disease Control and Prevention (CDC).
Lung cancer is especially dangerous because most patients don't experience symptoms until the disease has become very advanced, sometimes spreading from the lungs into other parts of the body, including the spine.
Common lung cancer symptoms include worsening cough, chest pain, coughing up blood, exhaustion and unexplained weight loss.
While recognizing these symptoms early will help patients' prognosis, preventative measures such as behavioral and lifestyle modifications, screenings or risk assessments are key to driving down the number of deaths associated with lung cancer, says Dr. Mebea Aklilu, a medical oncologist at Advocate Illinois Masonic Medical Center in Chicago.
Don't know if you should be screened for lung cancer? The U.S. Preventive Services Task Force recommends it for individuals who:
Are 55-80 years old
Have a history of heavy smoking (one pack a day for 30 or more years)
Smoke now or quit in the past 15 years
Individuals who are not candidates for a screening should still be diligent and take active steps to minimize their risk of lung cancer, Dr. Aklilu says.
"Smoking is the greatest risk factor for lung cancer, but there are other risk factors we should be aware of, as well," he says. "Environmental exposure to hazardous carcinogenic materials, such as second-hand smoke, radon and asbestos and genetics can also increase our risk of lung cancer. While we cannot control where we come from, it's imperative we all maintain a safe standard for air quality and materials."
Our Lung Health Assessment will help you identify your risk factors and determine whether a lung cancer screening is right for you.
Related Posts
Comments
About the Author
Jaimie Oh, health enews contributor, is regional manager of public affairs and marketing at Advocate Health Care. She earned her Bachelor's Degree in Journalism from the University of Missouri-Columbia and has nearly a decade of experience working in publishing, strategic communications and marketing. Outside of work, Jaimie trains for marathons with the goal of running 50 races before she turns 50 years old.