Bright city lights could increase the risk of this type of cancer in women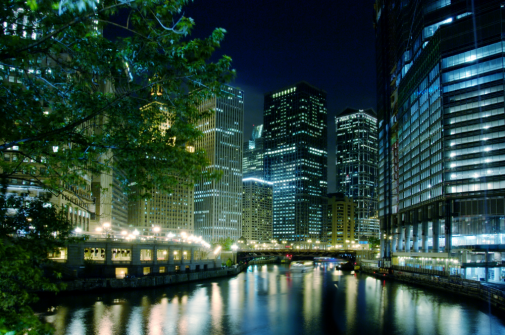 Breast cancer experts point to the same culprits that drive up women's risk of breast cancer, including smoking, genetics and a poor diet. Researchers from Harvard University have added another potential risk factor: artificial lighting during the night.
For the study, researchers analyzed data on almost 110,000 women spanning from 1989-2013. They looked at a wide variety of data points, including each woman's geographic location and their proximity to artificial lights at night as well as other health and socioeconomic factors.
They found that the top fifth of all women exposed to artificial nighttime lighting, meaning the most exposed group of women, saw an estimated 14 percent higher risk of breast cancer compared to women in the bottom fifth of all women exposed to artificial nighttime lighting. This link was even stronger among women who worked night shifts.
These findings suggest that artificial lighting at night could be disrupting women's internal clocks, also known as the circadian rhythm, which is key to controlling hormones such as melanin that boost the body's ability to fight cancer cells.
"This is an interesting study, but I would not recommend women change their lifestyle based on these results just yet," says Dr. Rosalinda Alvarado, a breast surgical oncologist at Advocate Illinois Masonic Medical Center in Chicago. "There are many factors that contribute to the risk of developing breast cancer, and a woman's individual circumstances must be taken into account before any significant changes are made or recommended."
Related Posts
Comments
About the Author
Jaimie Oh, health enews contributor, is regional manager of public affairs and marketing at Advocate Health Care. She earned her Bachelor's Degree in Journalism from the University of Missouri-Columbia and has nearly a decade of experience working in publishing, strategic communications and marketing. Outside of work, Jaimie trains for marathons with the goal of running 50 races before she turns 50 years old.