What are diet avocados?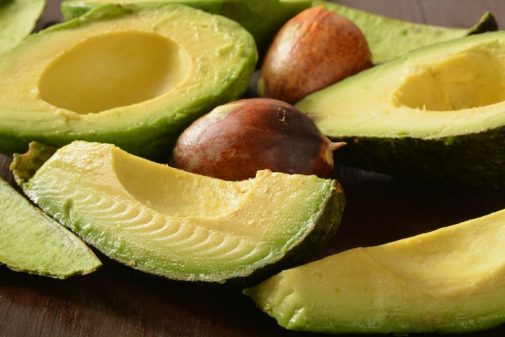 Isla Bonita, a Spanish food company, has created Avocado Light – a "diet avocado."
This new product will have 30 percent less fat than original avocados and will oxidize at slower rates, meaning your avocado will keep its green color longer.
The company says their product will taste like an original avocado but will be slightly milder in flavor and will have a "juicier and lighter pulp." Because Avocado Light is human-engineered, it will be available all year.
However, don't expect to be picking up one of these diet avocados anytime soon, as Isla Bonita says their product will only be available in Spain for now.
Do we want these diet avocados to make their way to US grocery stores?
While it's true avocados do have lots of fat, Dr. Jacqueline Ivey-Brown, an internal medicine physician at Advocate Christ Medical Center in Oak Lawn, Ill., says avocado fat is actually good for us.
"Avocados contain monounsaturated fat," says Dr. Ivey-Brown. "This fat is known to help lower cholesterol and can keep you fuller longer."
While avocado fat is healthy, Dr. Ivey-Brown says, "Like any food, avocados should be eaten in healthy serving sizes. Most people don't realize that a serving size of avocado is only one-fifth of the fruit."
That being said, diet avocados will have the potential to last longer and will allow us to eat more than a typical serving. Conversely, cutting out the fat also has the potential of making avocados less healthy and perhaps less satisfying.
Regardless if you're pro- or anti- diet avocado, Dr. Ivey-Brown says that outside of its fat, avocados are healthy in other ways, as well. For example:
Avocados have many vitamins and minerals, some which promote eye health and repair damaged cells
They contain B vitamins, including folic acid, which can help fight off illness and is important during pregnancy
Avocados are low in sugar, unlike many other fruits
Is all of this talk about avocados making you hungry?
Check out this recipe, featuring the favorite fruit served as a sauce on the side.
Related Posts
Comments
About the Author
health enews staff is a group of experienced writers from our Advocate Health Care and Aurora Health Care sites, which also includes freelance or intern writers.