This popular exercise is helping ease multiple sclerosis symptoms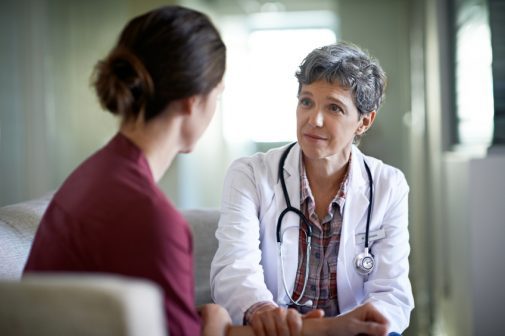 Few things please Bonnie Collins more than hearing these words from her students: "I feel so much better when I get out of the water."
Collins, a Barrington resident, teaches MS Aqua Fitness at Advocate Good Shepherd Hospital Health and Fitness Center in Barrington, Ill. The class is for people with multiple sclerosis, a disease of the central nervous system, and is also open to people with joint issues.
Collins shares a special bond with her students because she's not only the class instructor, she herself has MS. When her students say they feel better after class, she knows exactly what they mean.
"It could be a semi-bad day, but once I get in the water, it takes all the pressure off," Collins says. "After being in the water, it makes you feel like you can conquer the world."
Collins has had MS for 22 years and has been teaching water aerobics for 12 years. Exercising in water is helpful for people with MS because it allows them to move in ways they otherwise might not be able to.
According to the National Multiple Sclerosis Society, aquatic exercises can improve overall physical function, including walking, mobility, flexibility, balance and endurance. Improving these functions is key for people with MS because symptoms can include fatigue, numbness or tingling, weakness, walking difficulties and feelings of stiffness or involuntary muscle spasms in the legs.
Among the benefits of aquatic exercises, the National MS Society offers these:
"Buoyancy: The feeling of being lighter in the water; of floating.
Provides support for weak limbs.
Movement takes less effort. A greater range of motion can be achieved.
Promotes muscle relaxation.
Viscosity: The sensation that there is resistance to your movements, that you move slower through the water.
The resistance of water can be used to improve muscle strength. Slower movement in water provides an opportunity to work on skills such as balance and coordination, which may be harder to do on land.
Hydrostatic pressure: The sensation of compression while the body is in the water. 
Compression can provide support for standing activities, such as walking, with less effort than on land.
Temperature control
Cooler water can help maintain lower core body temperature, even during vigorous activity. This is especially helpful for people with heat sensitivity issues."
Beyond physical benefits, aquatic exercise classes can provide opportunities for social connections, which can help with depression that some people with MS experience.
The MS Aqua Fitness class at Advocate Good Shepherd Hospital Health and Fitness Center, 1301 S. Barrington Road, Barrington, meets from noon to 12:45 pm on Tuesdays and Thursdays. For cost and more information, contact Jenifer Anderson at 847-620-4518 or jenifer.anderson@advocatehealth.com.   
Related Posts
Comments
About the Author
Kathleen Troher, health enews contributor, is manager of public affairs and marketing at Advocate Good Sheperd Hospital in Barrington. She has more than 20 years of journalism experience, with her primary focus in the newspaper and magazine industry. Kathleen graduated from Columbia College in Chicago, earning her degree in journalism with an emphasis on science writing and broadcasting. She loves to travel with her husband, Ross. They share their home with a sweet Samoyed named Maggie.