Here's why millions of Americans suddenly have high blood pressure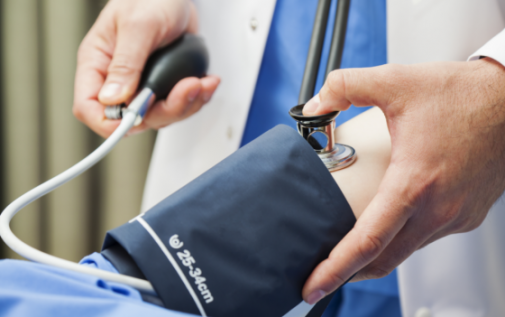 The American Heart Association and the American College of Cardiology have updated the definition of high blood pressure for the first time in 14 years.
The change means millions more U.S. adults now have high blood pressure.
Prior to this change, high blood pressure was defined as 140 mm Hg and higher for the systolic blood pressure measurement, or readings of 90 and higher for the diastolic measurement. This measurement is usually seen as 140/90 mm Hg. High blood pressure is now defined as 130/80 mm Hg.
"Blood pressure indicates how much pressure or stress the blood in our bodies put on our arteries," says Dr. Lloyd Klein, a cardiologist at Advocate Illinois Masonic Medical Center in Chicago. "A high blood pressure reading means one would be at risk of injuring or damaging the arterial walls."
Under the new guidelines, the proportion of U.S. adults with high blood pressure will increase from 32 percent to 46 percent, though only a small proportion of the adults who meet the new definition will need medication.
While the new guidelines are not intended to set off a panic, the study authors say they hope to detect and address the potentially deadly condition much earlier.
Blood pressure is an important reading to monitor because when left untreated or not monitored, the condition can lead to stroke, heart attack, kidney disease or heart failure, says Dr. Klein.
"The best way to stay within a healthy blood pressure range is weight management. In some cases, higher sodium or calcium intake can also trigger a higher blood pressure," he adds. "If one's blood pressure becomes dangerously elevated, despite preventive efforts, the condition can be managed with medications and under the supervision of a physician."
Related Posts
Comments
About the Author
Jaimie Oh, health enews contributor, is regional manager of public affairs and marketing at Advocate Health Care. She earned her Bachelor's Degree in Journalism from the University of Missouri-Columbia and has nearly a decade of experience working in publishing, strategic communications and marketing. Outside of work, Jaimie trains for marathons with the goal of running 50 races before she turns 50 years old.