Are you born right/left handed?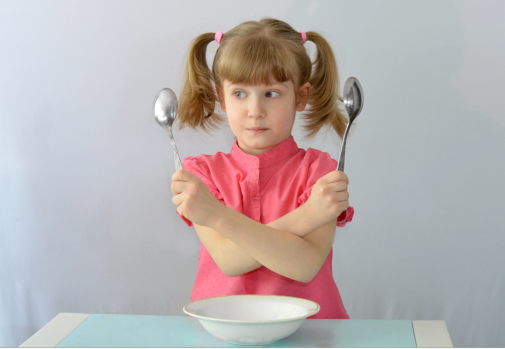 At what point is hand preference determined?
Researchers in Italy sought to determine just that. In the study, published in the journal Scientific Reports, they concluded that hand preference, whether you are "right-handed" or "left-handed", is well defined at just 18 weeks gestation.
They founded their claims on analysis of fetal movement. By using 4D ultrasound scan, they looked at hand movements in the 14th, 18th and 22nd weeks of gestation. When the researchers followed up with the children at age 9, they noted an accuracy level in regards to determining the hand preference in gestation between 89 and 100 percent.
Why is this important?
"The researchers suggest that this is an important finding because left-handed people are more likely to suffer from conditions such as depression and autism spectrum disorder, and that their method of predicting handedness in the prenatal period may identify which children may be at higher risk to eventually develop these neurological problems," says Dr. Guy Steinberg, maternal fetal medicine physician with Advocate Medical Group.
"They suggest that by knowing handedness in the prenatal period, these neurological conditions may be identified early in a child's life, and therefore, interventions may be started early to counteract childhood development disparity."
But is this study enough?
Dr. Steinberg says no.
"Although the ability to determine handedness in the prenatal period is an impressive and exciting finding, the clinical and practical implications of this information are unknown at this time."
"More research is needed to determine at what age interventions should be started for these neurological conditions, and whether prenatal knowledge of this information improves outcomes. If there is a clear benefit to children by knowing handedness in the prenatal period, I would recommend that sonographers and maternal fetal medicine specialists determine this information during routine prenatal anatomy ultrasound."
Dr. Dalia Davood, OB/GYN with Advocate Medical Group, echos Dr. Steinberg's sentiments.
"While this study has shown the possible link between hand dominance and future developmental and/or behavioral issues, there needs to be further and larger studies done to be able to accurately say this could be of clinical significance."
Related Posts
Comments
About the Author
Holly Brenza, health enews contributor, is the public affairs coordinator at Advocate Children's Hospital. She is a graduate of the University of Illinois at Chicago. In her free time, Holly enjoys reading, watching the White Sox and Blackhawks, playing with her dog, Bear and running her cats' Instagram account, @strangefurthings.