Celebrating survivorship with orange couscous cake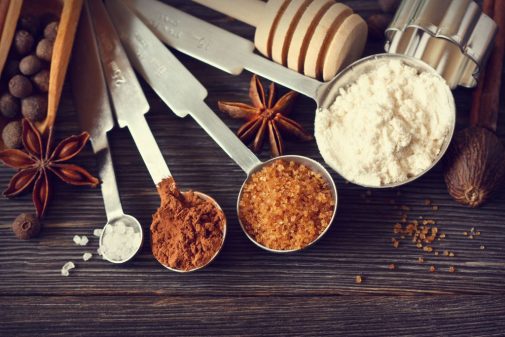 The year was 1998.
The day had started like any other when Diana Russell noticed she had started spotting out of the blue. In the absence of any other symptoms, Diana wasn't worried about what could have caused the spotting, but she made an appointment with her primary care physician.
Within the month, Diana would learn the most terrible news: She had stage 1B cervical cancer.
Cervical cancer used to be the leading cause of cancer death for women in the U.S. Fortunately, with the advent of the Pap smear, the number of cases and deaths from cervical cancer has dropped dramatically over the last 40 years.
Still, the American Cancer Society estimates that more than 13,000 women will be diagnosed with cervical cancer in 2018.
When Diana heard the devastating news of her diagnosis, she sprang right into action.
"I felt overwhelming sadness when the doctor told me my diagnosis, but I also needed to know what I could do right away," Diana recalls.
She worked with Dr. Morteza Dini, chief of gynecological oncology at Advocate Illinois Masonic Medical Center in Chicago, to come up with a care plan. Ultimately, Diana underwent a radical hysterectomy followed by radiation treatment.
Once treatment was over, Diana didn't skip a beat and was right back to enjoying life. She returned to work at Illinois Masonic, where she still works to this day in the health information management department, and took a vacation to Cancun.
Twenty years later, Diana is still cancer free and celebrating survivorship in a particularly special way this year: She is working on a cook book that has been in the works since she was 20 years old. Her prize recipe is orange couscous cake.
"I think about my cancer diagnosis every day," Diana says. "I feel like I have come a long way since that day when I learned I had cervical cancer. And I am very proud to work here at Advocate. The cancer center team here is the greatest. They treated me very well."
In honor of Cervical Cancer Awareness Month, Dr. Dini says there are steps women can take to defend themselves against the disease. Women may be able to prevent cervical cancer altogether by getting vaccinated against the human papillomavirus, which is the cause of the majority of cervical cancer cases.
In addition to vaccination, women should undergo regular Pap smears so that precancerous or early stages of cervical cancer can be detected and therefore easier to treat compared to more advanced stages of cervical cancer.
Too often, women are not aware of the risks of cervical cancer and how to prevent it. Being educated and proactive is the first step toward a healthy life. Don't avoid it – schedule a Pap test with your gynecologist today.
Related Posts
Comments
About the Author
Jaimie Oh, health enews contributor, is regional manager of public affairs and marketing at Advocate Health Care. She earned her Bachelor's Degree in Journalism from the University of Missouri-Columbia and has nearly a decade of experience working in publishing, strategic communications and marketing. Outside of work, Jaimie trains for marathons with the goal of running 50 races before she turns 50 years old.