Helping little hearts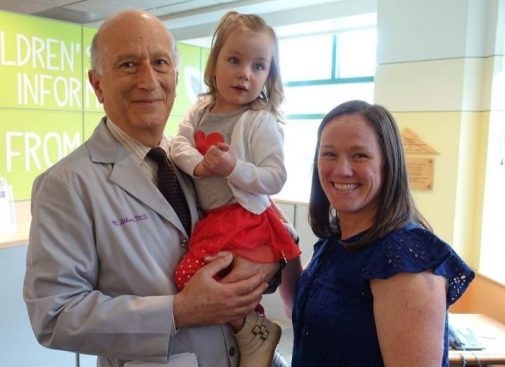 For as long as I can remember, I wanted to be a mom. When that time finally came, it seemed our road to a family was paved with loss after loss. When we finally made it to twelve weeks, I was overjoyed; however, at a routine level two ultrasound, we would find there was something wrong with our baby's heart. Two weeks later, the echocardiogram would confirm the diagnosis of Hypoplastic Left Heart Syndrome, a congenital heart defect (CHD).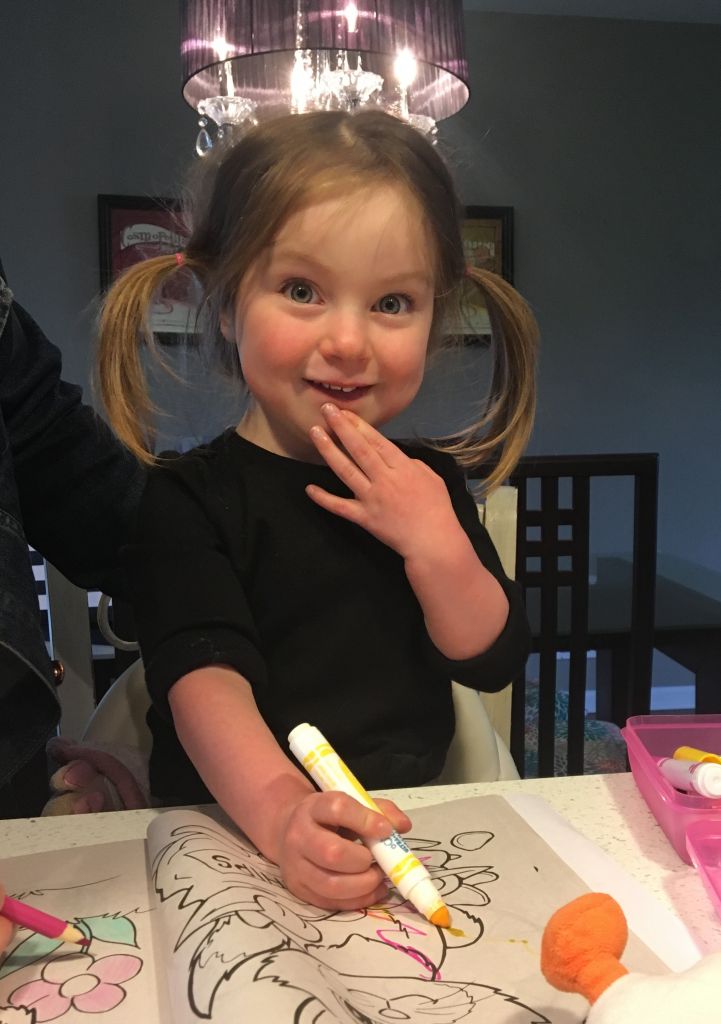 Lucy was our little miracle, the gift we waited seven years for. After all that time, hearing the diagnosis of a CHD was devastating. Would she survive? Would we get to bring her home? The answer to both: yes. But it would take us thirteen weeks and two surgeries before we would get to walk out of those hospital doors.
During that time, I would come to realize how lucky we were to have the support team that surrounded us. The medical team at Advocate Children's Hospital treated my child with care and compassion as if she was their own, explained medications, procedures and her status in terms that would become second nature, cried with us, laughed with us and taught us how to be parents to a chronically ill child. My family and friends provided us with emotional support. They gave us strength through prayer in the darkest of days and rejoiced in the brightest of days. And yet, they continually reached out to offer help in any way possible.
When my friends and family suggested holding a fundraiser to help with medical bills, we were a bit hesitant. We soon realized this was a tangible way for everyone invested in Lucy and her journey to provide extra support. We weren't in dire need of financial help, but even as a family of two working parents, we couldn't financially prepare for a future of uncertainty, so we agreed.
The money raised at the fundraiser saved us. It has carried us through Lucy's first three years of life. It has allowed us to focus on her health and development. As I think back, there have definitely been expenses that we weren't prepared for. The first two weeks of Lucy's life were spent gearing up for her first surgery. Hoping to remain close, we submitted a request to the Ronald McDonald House. Unfortunately, there was no availability. The social worker presented an alternative option of staying at a nearby hotel for a discounted rate. I thought, how can we afford this?
Luckily, we were fortunate to find a friend that opened their home to us in that time of need. There was also expensive prescription formula that was necessary for her health, therapy costs and the out-of-pocket medical bills. These were all expenses from our personal journey.
After the fundraiser, my best friend and I started talking about the possibility that other families could be in the same position as us. What if there wasn't a room available at Ronald McDonald House Charities or a family was in need of specialized formula? If they didn't qualify for aid because of their income, there was nowhere to get help.
That idea turned into LJ's Healing Hearts, a non-profit that provides financial assistance to families impacted by congenital heart defects. We felt passionate about finding a way to give many families a little bit of financial support. We also knew that many families might also have a need over multiple years, so we wanted them to have the ability to apply more than once if the need arises.
In July of 2015, LJ's Healing Hearts was approved by the IRS. It is no easy feat starting a non-profit organization. We submitted paperwork, created a board of directors and built a website where people can learn about what we do and why, donate to help others in need and learn about upcoming events.
Families can also apply for support from our website. It was all new for us to learn, but the outcome has been worth every second.
Since then, we've helped seven families. Helping families will always be our root cause, but we also want give back to Advocate Children's Hospital, as they do so much for children with congenital heart defects. From our discharge to our second admittance, we understood the scale was an important part of a child's daily life – ensuring that they gain weight and the heart is not working too hard. We were able to donate 20 baby scales to Advocate Heart Institute, bringing our total financial assistance to $8,000.
The 2018 beneficiary of First Look for Charity is the Advocate Heart Institute, which includes the Advocate Children's Heart Institute. To learn more and purchase tickets, click here. To make a gift, visit our website.
Related Posts
Comments
About the Author