Are other treatments replacing chemotherapy?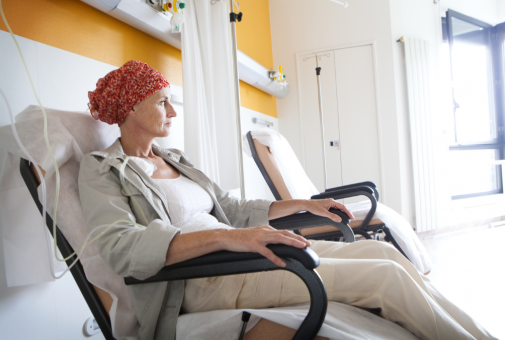 Fewer patients with early-stage breast cancer are undergoing chemotherapy to treat the disease, according to a new study published in the Journal of the National Cancer Institute.
Instead, physicians are looking at a tumor's specific genetic makeup to develop treatment plans that target its unique characteristics. While chemotherapy, which has long been used to treat patients with early stage breast cancer, is still an option, oncologists are starting to look at whether its use is necessary in every case because the treatment's harsh side effects can impact patients' quality of life.
With advances such as the molecular subtyping of early stage breast cancer, oncologists can better predict the prognosis of individual cancers and the benefit from treatment.
"For many women with early stage disease, this means we can avoid chemotherapy not only because it is toxic and possibly harmful, but most importantly, because we understand it may not benefit a particular patient with a low-risk profile," says Dr. Sigrun Hallmeyer, an oncologist at Advocate Lutheran General Hospital in Park Ridge, Ill.
Researchers found an almost 14 percent decrease (34.5 to 21 percent) in chemotherapy in nearly 3,000 women in Georgia and Los Angeles who were being treated for early stage breast cancer between 2013 and 2015. The study also found that oncologists were recommending chemotherapy less often to this set of patients. Recommendation rates dropped from nearly 45 percent to 31.6 percent over the course of the study.
The guidelines for treating early stage breast cancer, which can include surgery and radiation therapy, chemotherapy and hormonal therapy, haven't changed, but as personalized medicine continues to advance, it's likely patients' treatment plans will be selected based on what testing confirms is the right treatment for the right patient at the right time. That treatment plan may or may not include chemotherapy.
"Despite dramatically lower utilization of chemotherapy, short-term and long-term survival rates for breast cancer patients have significantly improved in the last two decades – and that is because of better treatment selection, not more or less chemotherapy," says Dr. Hallmeyer.
Dr. Hallmeyer says there are two tests, Mammaprint and Oncotype, commonly ordered in the U.S. that help oncologists determine which treatment options are most effective for a patient.
"When a low-risk profile is detected, physicians will recommend hormonal (anti-estrogen) therapy in lieu of chemotherapy – these are tablets that are taken by mouth typically for a duration of five years, with a very good side effect and tolerance profile," says Dr. Hallmeyer.
Every case is unique. Consult with your physician to determine the best treatment plan for you.
Related Posts
Comments
About the Author
Colette A. Harris, health enews contributor, is the public affairs and marketing coordinator at Advocate Lutheran General Hospital in Park Ridge, Il. She holds a Master of Science degree in journalism from Northwestern's Medill School of Journalism and has nearly a decade of experience writing about health and wellness, which are her passions. When she's not writing, you can find her practicing yoga, cooking, reading, or traveling.