Could a childhood fear keep you from getting the pain relief you need?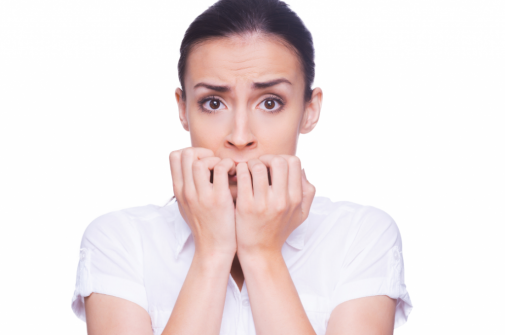 Could a fear of needles developed at an early age stand in the way of relief for adults dealing with the chronic pain of knee osteoarthritis and other knee injuries?
The answer may be yes, in light of one recent study that links the experience of receiving multiple vaccines in one day (as a preschooler) to a fear of needles that decreases compliance with health care later in life.
If you have a fear of needles and find yourself coping with joint discomfort instead of facing the possibility of having medication injected into your knee, you could be heading down a path that will bring your fears to fruition.
"There are several types of injectable medications that are used successfully for treating knee osteoarthritis. But that doesn't mean the best treatment plan for every patient will involve a shot," says Dr. Steven Chandler, an orthopedic surgeon with Advocate Trinity Hospital in Chicago.
In some instances, knee pain can be remedied with simple corrective measures such as wearing a brace, losing weight or taking anti-inflammatory medications by mouth. Other injuries may require more aggressive therapies, but you won't know without seeing a doctor first.
"You have to have the right diagnosis," Dr. Chandler says. However, "Ignoring knee pain, and what's causing it, can lead to greater damage that, if left untreated, will require injections or surgery to repair."
Dr. Chandler recommends talking to your doctor about any pain that lingers beyond a few days. And if you have a fear of needles, speak to your doctor about that, too.
"Every patient is different. I look at every patient holistically," Dr. Chandler explains. "That includes taking into serious consideration their mobility, lifestyle and many other factors, including whether they have a fear of needles."
An estimated 10 percent of Americans – most of them children – have a needle phobia.
Related Posts
Comments
About the Author
Cassie Richardson, health enews contributor, is regional coordinator on Advocate Aurora Health's Public Affairs team. She has more than 10 years of experience in health care communications, marketing, media and public relations. Cassie is a fan of musical theater and movies. When she's not spreading the word about health and wellness advancements, she enjoys writing fiction.