Should you be worried about germs falling from the sky?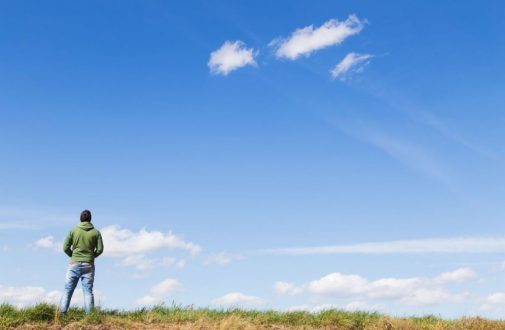 You disinfect your home surfaces and workspace. You're mindful about what you touch when staying in a hotel or working out at the gym.
But have you ever considered the amount of germs in the air?
According to a recent study published in the International Society for Microbial Ecology Journal, viruses are circulating around Earth's atmosphere and falling from it.
"Every day, more than 800 million viruses are deposited per square metre above the planetary boundary layer—that's 25 viruses for each person in Canada," said University of British Columbia virologist Curtis Suttle, a senior author of the paper.
By studying high-altitude areas such as the Sierra Nevada Mountains in Spain, researchers determined billions of viruses and millions of bacteria are traveling through our atmosphere and landing on Earth every single day. They also point out the viruses are likely to have traveled from other continents and may explain why genetically identical viruses are found in multiple places around the world.
"Before we all run for cover, let's remember we have natural defense mechanisms within the body," says Joanne Patton, an Advocate Nurse and infection preventionist at Advocate Christ Medical Center in Oak Lawn, Ill. "A healthy immune system will fight off bacteria and/or viruses before they can render illness."
Patton says the host defense system is very complicated, so she offers a few points to remember:
The viruses mentioned in the study are airborne. The nose or nostrils/nares have some mechanisms that also help us. Cilia, which are tiny, little hair-like projections within the nose, act as a filtering mechanism; they capture organisms which could be harmful. Then there is the mucosal lining, which triggers an alarm system called the cell-mediated response system. This system also kills viruses and bacterial organisms.

Viral spreading also triggers our immune system, dependent on the viral location once inside the host. This triggers antibodies and another complement system to inactivate viral illnesses.
"Overall, the healthy body is well capable of fighting off foreign antigens which could render illness," she says.
Related Posts
Comments
About the Author
Holly Brenza, health enews contributor, is a public affairs coordinator at Advocate Health Care in Downers Grove. She is a graduate of the University of Illinois at Chicago. In her free time, Holly enjoys reading, watching the White Sox and Blackhawks and playing with her dog, Bear and cats, Demi and Elle.