How breast cancer surgery can be virtually scarless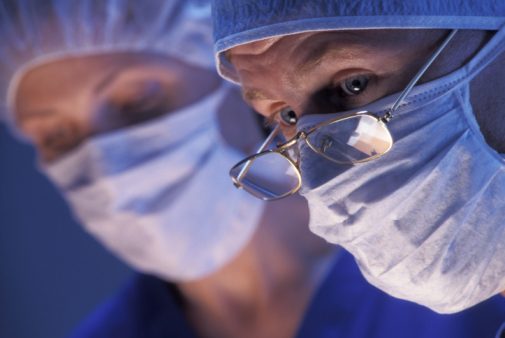 A breast cancer diagnosis is life-altering, heartbreaking and certainly scary.
While some women will ultimately need or choose a mastectomy, others can opt for the surgical removal of a small portion or "lump" of breast – called a lumpectomy. Less invasive than a mastectomy, a traditional lumpectomy surgery, while sparing the breast, can result in large scars and breast disfigurement at the site where the lump was removed.
Dr. Barry Rosen, chairman of the department of surgery and an oncoplastic surgeon practicing at Advocate Illinois Masonic Medical Center in Chicago, is a national leader in teaching hidden scar surgery, which results in the best possible cosmetic outcome without compromising the removal of the cancer.
"Oncoplastics merges surgical oncology and plastic surgery, ultimately giving patients the best of cancer treatments and reconstructive techniques," says Dr. Rosen, who during this specialized procedure will remove the breast tumor and provide reconstructive surgery during the same operation.
"Oncoplastic surgery, in its most simple form, minimizes the scars inherent with breast cancer surgery so that our patients do not have daily reminders of their cancer," says Dr. Rosen. "While we remove the cancer by removing that section of the breast, instead of simply closing the wound, which can result in a large indentation in the breast, we rearrange the breast tissue that is left behind to round out the breast and retain its original shape. Furthermore, some cancers that could only have been treated by mastectomy in the past can now be treated in a much less invasive fashion."
Dr. Rosen says that depending on the extent of the cancer, the hidden scar technique can be as simple as hiding a scar in a natural skin crease or as elaborate as partnering with a plastic surgeon to perform a simultaneous lift and reduction.
"While a cancer diagnosis is traumatic, a hidden scar procedure through oncoplastic surgery helps a patient more quickly regain a sense of normalcy, which is a critical part of recovery," says Dr. Rosen. "Scars are a constant reminder of trauma, and we want to do all we can to lessen those for women who have been diagnosed with breast cancer."
Related Posts
Comments
About the Author
Kate Eller was a regional director of public affairs and marketing operations for Advocate Health Care. She enjoys road trips, dogs, minimalism, yoga, hiking, and "urban hiking."