Black Panther's hidden health message?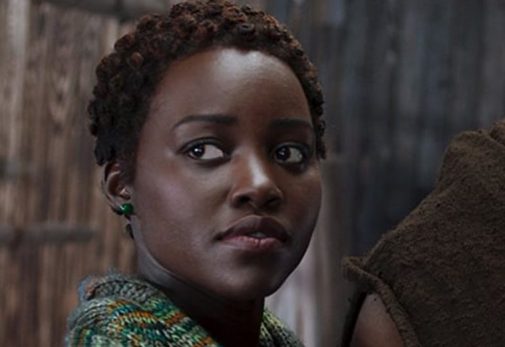 Marvel Studio's record-breaking  megahit Black Panther is more than a celebration of women's strength. This blockbuster movie may also offer clues to reducing women's risk for fibroids.
Every female character in King T'Challa's powerful inner circle wears a natural hair style. From General Okoye's clean-shaven head and Nakia's knots, to Princess Shuri's microbraids and the Queen Mother's grey locks – their hair is styled without the use of perms or chemicals.
Could the female powerhouses of the Black Panther's utopian society with advanced health care be on to something?
A recent study linking the use of chemical hair relaxers to uterine fibroids in Black American women suggests that taking hair inspiration from the fictional women of Wakanda may make healthy sense in the real world.
According to the study published in the American Journal of Epidemiology, most hair relaxers can cause burns and lesions in the scalp that allow product chemicals to enter the body. Exposure to these estrogen-like compounds – whether absorbed through the skin or inhaled – may help explain why Black women are two- to three-times more likely to develop fibroids.
"Many researchers believe fibroids are caused by high levels of estrogen and progestin," says Dr. Niva Lubin-Johnson, an internal medicine physician at Advocate Trinity Hospital in Chicago. "While the research connecting hair relaxers to fibroids is still in the early stages, every woman can benefit from numerous other studies that document the health benefits of minimizing exposure to certain chemicals in processed foods and the environment."
Typically benign, uterine fibroids are abnormal growths that, if left untreated, can become the source of severe abdominal pain and heavy periods. Eventually, most American women will develop fibroids, even if they are unaware they have them. By age 50, an estimated 70 percent of white women and 80 percent of African Americans are expected to develop them, the National Institutes of Health reports.
"The idea that choosing the natural state of our hair over perms and relaxers may be healthier for our physical being is very interesting," Dr. Lubin-Johnson says.
While researchers continue to investigate the causes of fibroids, Dr. Lubin-Johnson recommends lowering the risk for fibroids with regular exercise, a diet low in sugar and high in fruits and cruciferous vegetables. Eating fewer animal products – less meat, poultry, dairy and seafood – could be beneficial, as well, she adds.
Related Posts
Comments
About the Author
Cassie Richardson, health enews contributor, is regional coordinator on the Public Affairs team for Advocate Health Care and Aurora Health Care. She has more than 10 years of experience in health care communications, marketing, media and public relations. Cassie is a fan of musical theater and movies. When she's not spreading the word about health and wellness advancements, she enjoys writing fiction.