A new protocol for women undergoing fertility treatment could save lives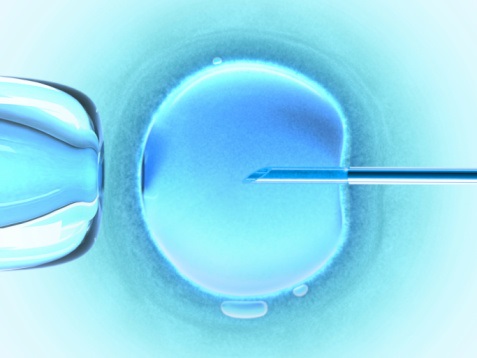 A new protocol for women undergoing fertility treatment could save lives, and it all started with a patient's cancer diagnosis.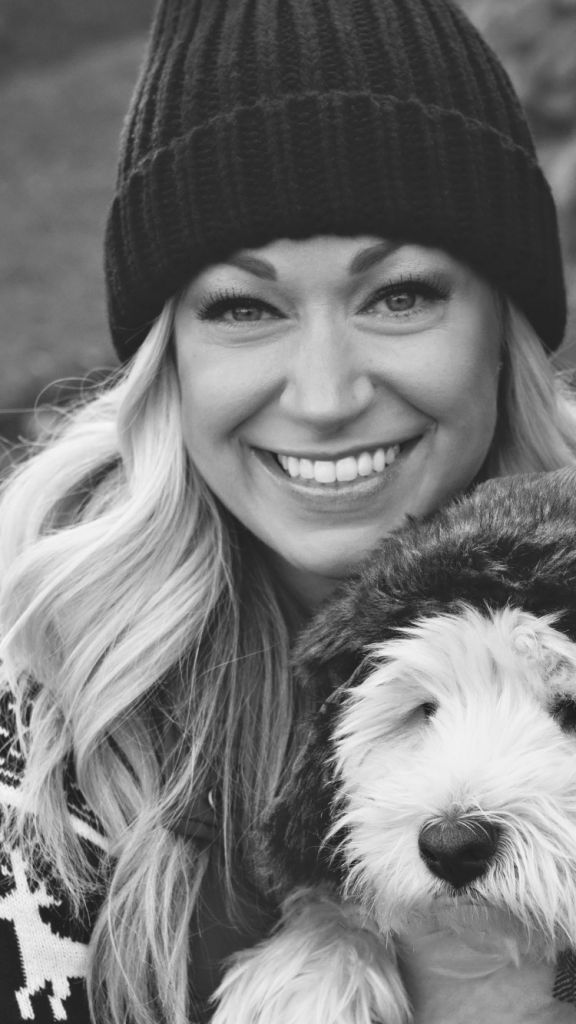 Kristin Root and her husband attempted to get pregnant for three years. She tried fertility treatments for a year, but last March, poised to start IVF with Dr. Charles E. Miller, a nationally renowned reproductive endocrinologist at Advocate Lutheran General Hospital in Park Ridge, Ill., her OBGYN, Dr. Sogol Jahedi, found a lump in her breast during a routine visit. So Kristin scheduled a screening mammogram to make sure it was not anything serious.
The lump turned out to be nothing, but the mammogram demonstrated suspicious findings in her other breast. Two weeks before her 36th birthday, Kristin was diagnosed with breast cancer.
Kristin's case raised a question for her Advocate Lutheran General care team of Dr. Charles Miller, Dr. Nila Alsheik and Dr. Heidi Memmel. An abbreviated breast cancer risk questionnaire is administered by Dr. Miller prior to the initiation of assisted reproduction. The Caldwell Breast Center utilizes an expanded risk history assessment named Tyrer Cuzick (TC). If her OBGYN had not detected a lump, would her breast cancer have been discovered prior to treatment and a possible pregnancy?
The situation was not unique to Root. For IVF patients who could potentially get pregnant and then go through a period of breastfeeding, mammograms would likely not be administered for a couple years. So the team raised the question: shouldn't an individual who is high risk for breast cancer be screened prior to this "off-the-grid" period where they would not receive a mammogram?
"The issue is not that IVF causes breast cancer," says Dr. Alsheik. "For this subsection of patients who have not received a mammogram yet, but may be high risk, the issue is that they likely will not receive a mammogram for 2-5 years during assisted reproduction, eventual pregnancy and breastfeeding periods. That is a long time to not be screened for someone who has a higher lifetime risk of developing breast cancer. During that period of time, the cancer could develop and grow and become much more advanced and much harder to treat."
Dr. Charles Miller agreed that a protocol and process needed to be implemented to safeguard these patients.
"For the IVF screening process, patients must fill out a questionnaire with 7-10 questions, but these questions may not be as comprehensive as other screening models," says Dr. Miller. "After much research and discussions with leaders across the nation in this field, I determined we had to modify our protocol to protect patients like Kristin."
And so a new practice was established. In addition to the IVF questionnaire, nurses from Dr. Miller's office will now send the TC questionnaire that determines patient's lifetime breast cancer risk to all patients starting IVF. Patients who have a lifetime risk of over 20 percent and are over 35 will be offered a same-day mammogram.
"Now that our office is in the same building as the Caldwell Breast Center, this process is even easier for patients," says Dr. Miller. "Once we determine they are high risk from their questionnaire, we can work with the Breast Center to schedule them for a mammogram at the same time they are coming in for their IVF appointment. Making the process simple and easy for our patients is always a priority."
For Root, the fact that the new protocol started because of her case is her silver lining. She hopes it will help lessen late-stage diagnoses for couples in her situation looking to get pregnant or parents who have gone through IVF successfully.
"I was lucky. I felt a lump, which coincidentally wasn't anything, but it led to a mammogram, which saved my life," she explains. "Had I not found that lump and had this new protocol not have existed, I don't know what would have happened. The fact that my breast cancer journey initiated this change is simply amazing. "
Currently, the protocol is in the implementation stages at Advocate Lutheran General.
And for Root, who just had her final reconstructive surgery this past winter, her journey to motherhood has taken a potentially different turn.
"We worked with Dr. Miller prior to my chemotherapy treatment to freeze my embryos," she explains. "This year, we plan to start looking for surrogates. I'm on tamoxifen for the next couple years, so if that plan doesn't work, I may take a break from the drug down the line to try again. Hopefully one day, I'll have kids running around. You just never know where life's going to take you. But the potential to have a surrogate and kids of my own is exciting right now."
Our Breast Health Assessment estimates your five-year and lifetime risks of developing breast cancer.
Related Posts
Comments
About the Author
Jacqueline Hughes is a former manager, media relations at Advocate Health Care and Aurora Health Care. Previously, she was the public affairs and marketing manager at Advocate Lutheran General Hospital in Park Ridge, IL. She earned her BA in psychology at Stanford University in Palo Alto, California. Jackie has 10 plus years experience working in television and media and most recently worked at NBC 5 in Chicago. In her free time, she enjoys swimming, going to the movies and spending time with her family.