This life-threatening condition affects nearly 6 million Americans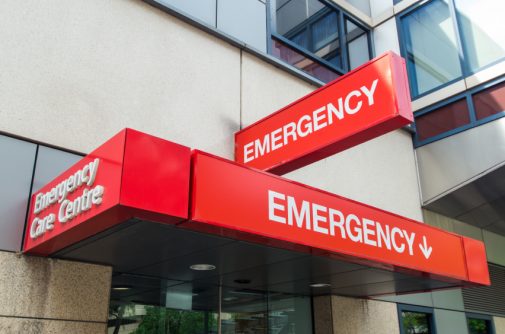 Did you know that roughly six million people in the U.S. have an unruptured brain aneurysm? That's 1 in 50 people.
Of those, around 30,000 of them will suffer a brain aneurysm rupture, according to the Brain Aneurysm Foundation.
A rupture occurs when the aneurysm causes the blood vessel to bulge to the point of bursting. When it bursts, internal bleeding occurs over the surface and sometimes within the brain. In approximately 40 percent of those cases, a rupture is fatal. Those who survive have an equally similar chance of suffering permanent disability or having no lasting damage at all, says Dr. Dean Karahalios, medical director of The Brain & Spine Institute and a neurosurgeon at Advocate Lutheran General Hospital in Park Ridge, Ill.
Prognosis depends primarily upon the severity of the hemorrhage and the patient's neurological status when they arrive at the hospital.
"The key is to get the rupture under control so it doesn't hemorrhage again, which can happen immediately after the initial rupture," says Dr. Karahalios.
Surgeons have several possibilities for treating brain aneurysms, but it's dependent on the location, size, shape and the patient's condition. In most cases, Dr. Karahalios says his team uses a minimally invasive procedure called endovascular coiling to block blood from flowing into the aneurysm, therefore stopping its growth and eliminating the risk of rupture. In some cases, neurosurgeons will perform an open operation for microsurgical clipping, in which a metal clip is used to block the blood supply to the aneurysm from the outside of the vessel. Both procedures can be performed on ruptured or unruptured aneurysms.
"In the case of a ruptured aneurysm, patients can expect to stay in the ICU for up to three weeks following their procedure," says Dr. Karahalios.
Dr. Karahalios says that while patients are out of danger for another hemorrhage after surgery or coiling, they are not out of the woods yet. A condition called vasospasm occurs when the blood from the initial hemorrhage irritates the blood vessels feeding the brain, causing them to clamp down and cut off the blood supply to areas of the brain leading to stroke. Intensive observation and medical treatment is required to minimize this risk.
From there, the severity of the damage caused by the rupture determines the care and rehabilitation services individuals receive. Those with the most severe damage may be moved to a long-term care facility or nursing home. Those who suffer less severe and minimal damage spend an intense few weeks with physical, occupational and speech therapists to help them recover.
"It's best if an aneurysm is caught before it ruptures," says Dr. Karahalios. "If you have a strong family history of aneurysms, you should undergo screening."
These services are provided at many Advocate facilities. Learn more about the Advocate Brain & Spine Institute and its services and screenings such as the minimally invasive MRA here.
Related Posts
Comments
About the Author
Colette A. Harris, health enews contributor, is the public affairs and marketing coordinator at Advocate Lutheran General Hospital in Park Ridge, Il. She holds a Master of Science degree in journalism from Northwestern's Medill School of Journalism and has nearly a decade of experience writing about health and wellness, which are her passions. When she's not writing, you can find her practicing yoga, cooking, reading, or traveling.