Have you heard of the Deodorant Challenge?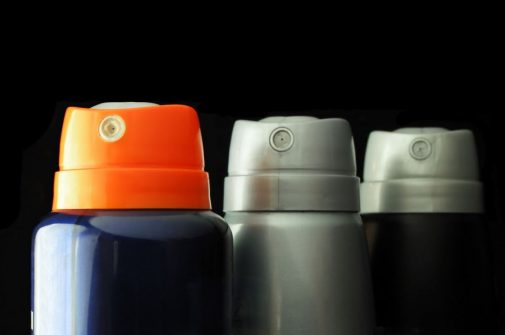 Do you remember the cinnamon challenge? That seemed innocent enough (though it did have very real risks), but then came the days of the Tide Pod challenge and the condom snorting challenge, upping the ante and potential danger.
These harmful challenges unfortunately haven't come to their end, as warnings about a recent deodorant challenge or aerosol challenge have erupted on the internet.
Parents have been posting photos of their children with second-degree burns or worse, which they claim were caused by their children attempting the deodorant challenge.
To complete this challenge, people are taking aerosol deodorant and spraying it on their skin for as long as possible – most times, on their arms and legs. As a result, burns form on the skin, some of which have been described as severe secondary burns, burns in need of skin grafts and burns that have lasted for over a month before healing.
It's currently not known just how widespread this challenge has stretched. The recent surge of concern around the condom snorting challenge was almost certainly overblown. In fact, The Washington Post reports "there's little definitive evidence that [the deodorant challenge] has actually gone viral among teenagers…  Instead, the thing that trends is often the warning about the challenge." But one thing is for sure – among those who do participate, it's not smart.
"Daily use of aerosol deodorant is not harmful when used properly" says Dr. Brian Sayger, an emergency medicine physician at Advocate Christ Medical Center in Oak Lawn, Ill. "The fact is that aerosol deodorant was made to be sprayed on the skin for a couple of quick seconds, not for extended periods of time. When aerosol is sprayed on the skin for extended periods, usually about 15 seconds or longer, aerosol burns will form and can even become third-degree burns if sprayed long enough and close enough to the skin."
The danger continues: Dr. Sayger says that third-degree burns can result in destroyed nerve endings, inability to grow new skin, permanent scaring and painful wounds.
The message is clear – warn your kids not to do this, but if you're wondering why someone might attempt this challenge, it appears children may not be aware of the harmful effects.
"My friends started doing it. You spray it and then it goes white, and it looks really cool, so I tried it," said 12-year-old Kaitlyn Stanley on British TV show This Morning. When asked if she realized she had been damaging her skin, she said "no."
"She had no idea of the consequences and hadn't even heard of the deodorant challenge before that point," said another mom whose daughter had experienced the burns in an interview with British Outlet Somerset Live.
Afraid your child may attempt this challenge?
Dr. Sayger says, "Talk to your kids about the risks. If your child does attempt this challenge, take them to an emergency room immediately."
Related Posts
Comments
About the Author
health enews staff is a group of experienced writers from our Advocate Aurora Health sites, which also includes freelance or intern writers.