Is this increasing your risk of developing kidney stones?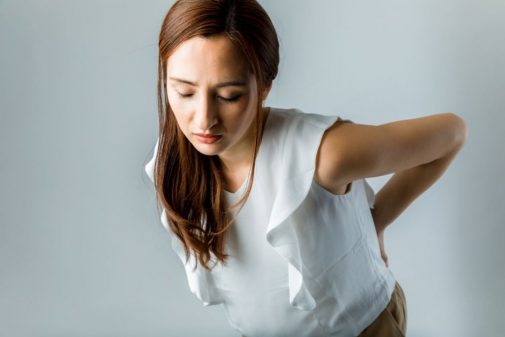 Not drinking enough water. Having a family history. Eating a diet high in sodium.
These are among the well-known causes of (or at least contributors to) kidney stone formation. Composed of chemicals normally secreted in the urine, solid crystals form in the kidneys when there is an excess amount of waste in a small amount of liquid. These crystals join together to make kidney stones that (hopefully) exit the body in the urine.
And according to a recent study published in the Journal of the America Society of Nephrology, taking certain antibiotics are associated with a heightened risk of developing stones.
Researchers analyzed the electronic health records of more than 13 million children and adults in the United Kingdom who sought medical attention between the years of 1994-2015. The analysis was further refined to the 26,000 individuals among the 13 million who had been diagnosed with kidney stones and to a control group containing 260,000 people who did not have kidney stones.
Through their analysis, researchers determined that when taken between three and 12 months before kidney stone diagnosis, five antibiotics were associated with a heightened risk of kidney stone development. The five antibiotics are:
Sulfas (associated with the highest risk)
Cephalosporins
Fluoroquinolones
Nitrofurantoin/methenamine
Broad-spectrum penicillins
The researchers noted the risk caused by the antibiotics lessened over time but did remain elevated for up to five years. Additionally, the younger an individual was at the time of exposure to the antibiotic(s), the greater their risk of developing kidney stones.
"Excellent hydration and a low-sodium diet both lower the incidence and risk of kidney stones," says Dr. Julie Brandies, internal medicine physician at Advocate South Suburban Hospital in Hazel Crest, Ill. "Obviously, if one is on antibiotics, they are ill and certainly more likely to be dehydrated. Therefore, it's important to redouble the effort to hydrate during infectious illnesses but also when taking antibiotics."
Related Posts
Comments
About the Author
Holly Brenza, health enews contributor, is the public affairs coordinator at Advocate Children's Hospital. She is a graduate of the University of Illinois at Chicago. In her free time, Holly enjoys reading, watching the White Sox and Blackhawks, playing with her dog, Bear and running her cats' Instagram account, @strangefurthings.