75 percent of African Americans have this by age 55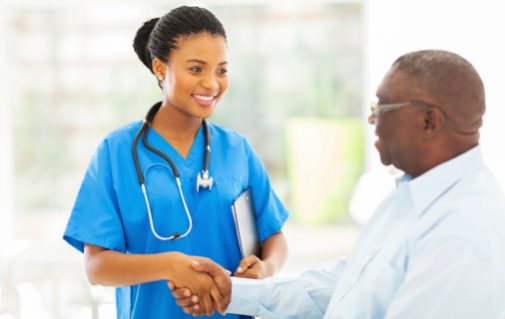 Three in four African Americans in the U.S. will develop high blood pressure by the age of 55, according to a new study published in the Journal of the American Heart Association. In contrast, 55 percent of white men and 40 percent of white women will develop high blood pressure by age 55.
Lead researcher S. Justin Thomas and his colleagues collected data on just under 3,900 young adults who enrolled in the heart disease risk study between the ages of 18 to 30 years old and who did not suffer from high blood pressure at the time.
Thomas stated that they started to see differences between demographic groups by age 30. While not completely certain as to why African Americans are more prone to high blood pressure, he speculated that a combination of lifestyle and genetics may be behind the eye-opening numbers.
High blood pressure is a leading risk factor for numerous health issues, including heart attack, heart failure, stroke, kidney disease and premature death due to cardiovascular issues.
"Physicians and their patients need to have open dialogue on lifestyle to identify risks that are modifiable, and at the very top of my list is blood pressure control," says Dr. Paul Silverman, a cardiologist with the Advocate Heart Institute at Christ Medical Center in Oak Lawn, Ill. "Blood pressure fluctuates and can often go up with exercise or stress."
Dr. Silverman says that if you have issues with high blood pressure, your doctor may recommend 24-hour ambulatory blood pressure monitoring that allows multiple blood pressure readings to be recorded over a 24-hour period, whether you are awake or asleep. Or your physician may recommend using a home blood pressure monitor so you get immediate feedback. Both of these options help you and your physician evaluate how you are doing.
The researchers found that excess weight was the largest contributing factor for developing high blood pressure, regardless of sex or race. Their findings also showed that people who followed a DASH Diet were able to lower their risk.
Dr. Silverman supports the findings, saying, "the risk of heart attacks and strokes can often be lessened or prevented by making better lifestyle choices with both diet and exercise – and the earlier made the better."
Related Posts
Comments
About the Author
Kate Eller was a regional director of public affairs and marketing operations for Advocate Health Care. She enjoys road trips, dogs, minimalism, yoga, hiking, and "urban hiking."