Cake for breakfast?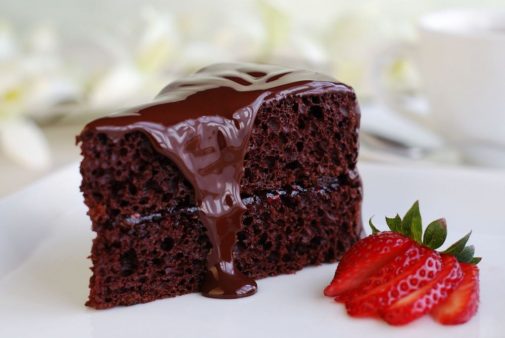 Most diets don't seem very pleasant, but hearing you can eat cake for the most important meal of the day sounds pretty good.
This "diet" concept has been talked about for years; in 2012, a study published in the journal Steroids claimed that among 200 participants, those who ate a large breakfast followed by cake or another dessert reported feeling less hungry and having fewer cravings during the day.
But Dr. Robert Martin, a family medicine physician at Advocate Illinois Masonic Medical Center in Chicago, says this morning indulgence shouldn't become a daily habit.
"The major dietary risk factor for medical problems like obesity and type 2 diabetes is probably an excess of added sugar," he says. "This study was done in another country on a fairly small scale, so I'm not sure we can expect the same results in a larger U.S. population."
And while another 2012 study published in the journal Appetite associates chocolate intake with improved cognitive function. Dr. Martin expresses skepticism.
"This study demonstrated an association, not a cause and effect, between patients who reported eating chocolate and their scores on cognitive tests," says Dr. Martin. "I do not think that people should eat more chocolate in hopes of improving their memory."
Eating cake for breakfast in order to lose weight sounds too good to be true, and Dr. Martin agrees. So what should you eat?
"Stick mainly to the produce aisle in your grocery store, cook food at home as much as possible and avoid foods that are highly processed or come out of a factory," he recommends.
Related Posts
Comments
About the Author
Rina Jacobs, health enews contributor, is an intern in public affairs and marketing at Advocate Illinois Masonic Medical Center in Chicago. She is currently a student at Yeshiva University in New York City and is working towards a degree in Media Studies and Advertising. During her free time, you can catch Rina going to spin class, binge watching a Netflix series or sitting outside with an iced coffee.