1.6 million Americans suffer from this debilitating condition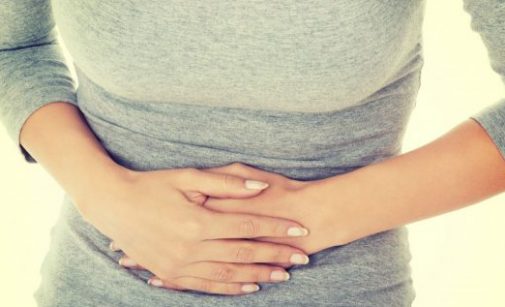 Frequent runs to the bathroom, intolerable stomach pains and exhaustion are just a few of the side effects of someone living with chronic and lifelong inflammatory bowel diseases (IBD), known as Crohn's and Colitis. This serious condition affects more than 1.6 million Americans, interfering with their everyday life and causing regular pain and discomfort.
Crohn's disease specifically affects the gastrointestinal tract, with inflammation anywhere from the mouth to the end of the colon, and colitis affects the large intestine or colon with inflammation and ulcers. Both diseases are similar when it comes to the symptoms a majority of patients experience, which is why they are classified together as IBDs.
Dr. Anthony Grande, a gastroenterologist at Advocate Lutheran General Hospital in Park Ridge, Ill., shares the symptoms of IBDs:
Abdominal pain
Rectal bleeding
Diarrhea
Weight loss
While each of these IBDs present their own challenges for everyday life, it is possible to live a normal life with a combination of medical treatments and lifestyle adjustments that work best for the individual.
"Medications include oral or pill forms, IV forms and even shots you can give yourself in the convenience of your own home. At all costs, we want to avoid you having surgery, which is why it is important to find a treatment plan that works best for you," says Dr. Grande.
Along with a treatment plan, The Crohns and Colitis Foundation also suggests adjusting a patient's diet and exercise routine to improve the individual's quality of life. Consuming a diet that includes plenty of water, limited dairy products and greasy foods and smaller meals, as well as establishing a regular exercise routine, can all help ease symptoms.
Patients can go into the remission stage at any time, but it is likely symptoms will return at some point in their life. Because of the unpredictable course of these IBDs, it is difficult for physicians to determine whether your treatment plan is working, so it is important to follow up with your doctor on a regular basis.
"I believe that your treatment plan should always be a team approach. There should always be an open dialogue with your gastroenterologist about the concerns of your conditions, the various medications that are available and what you feel is a right fit for you. Our goal is to try and heal the inflammation and make you lead as normal of a life as possible, which is very possible today," says Dr. Grande.
Related Posts
Comments
About the Author
Danielle Sisco, health enews contributor, is a recent graduate of Illinois State University and a former public affairs and marketing intern at Advocate Lutheran General Hospital and Advocate BroMenn Medical Center. She has a Bachelor's of Science Degree in public relations and is currently working at a public relations agency in Chicago. In her free time, Danielle enjoys going to country music concerts, playing volleyball, traveling, blogging and spending quality time with her family, friends and puppy.