What is the hot water challenge?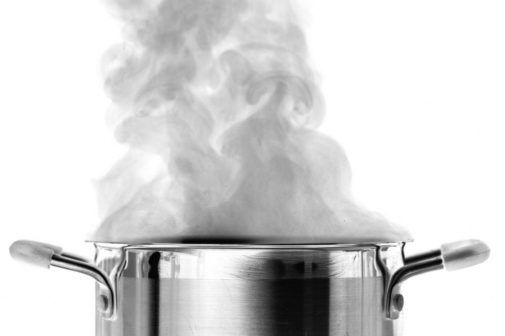 Most of us remember the ice bucket challenge, but under no circumstances should you try a "hot water challenge."
A hot water challenge could involve someone dumping a bucket of boiling hot water on another person, without warning, or having someone drink boiling water through a straw. Both can can be fatal and at least will cause severe burns.
The hot water challenge is not new to social media – and it isn't safe, either. It started in 2013, but it did not make headlines until last year due to a few serious burn cases.
Last year, an 8-year-old died after being forced by her cousin to drink boiling water from a straw. This challenge severely burned her mouth and her throat. Just a month ago, a 15-year-old teenager was hospitalized after his friend poured boiling water on him while he was sleeping. The teen was rushed to the hospital and was being treated for second degree burns.
Dr. Thomas Dovidio, an Advocate Medical Group pediatrician at Advocate Sherman Hospital in Elgin, Ill., shares, "Boiling water can cause serious and potentially life-threatening second and third degree burns to the skin, mouth and throat."
A first degree burn affects the outer layer of skin (epidermis) and can cause redness and pain to the area. Sunburns are a common example of first degree burns. Most first degree burns can be treated at home. However, one should see a doctor if the burn becomes infected, swollen or extremely painful. First degree burns can take seven to 10 days to heal.
Second degree burns affect the outer and second layer of skin (dermis). This burn can cause swelling of the affected area, blistering and the area can become extremely red and sore. One should keep the area clean and bandaged to prevent any infections. Most second-degree burns heal within two to three weeks, but the worse the blisters are, the longer the healing process can take.
Third degree burns are the most severe because they cause the most damage and affect each layer of skin. The wounds from third degree burns can leave severe scarring if not treated with surgery, and there is no set timeline as to how long this type of burn takes to heal. With this type of burn, you should call 911 immediately.
"Although it may seem obvious to an adult, teens and children may not understand the serious harm that this "challenge" can cause," adds Dr. Dovidio, "I encourage all parents to talk with their children about the dangers of this activity as well as monitor what other things their children may be watching or reading on social media."
Related Posts
Comments
About the Author
Rebecca is a public affairs intern at Advocate Sherman Hospital in Elgin, IL. She is a senior majoring in public relations and strategic communications with a minor in Spanish at Olivet Nazarene University, where she is serving as Chapter President of the Public Relations Student Society of America. In her free time, Rebecca enjoys spending time with her family and friends.