Expert ideas to prepare for your child's first day of school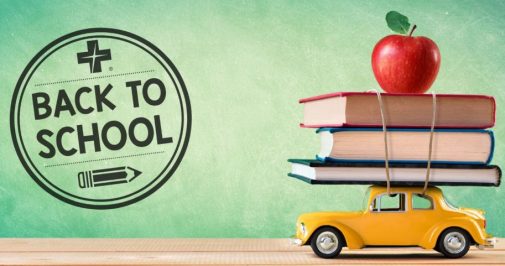 Starting preschool is an important milestone in your child's life. Parents play a big role in making sure their children are ready to take this next step. Dr. Sonali Mehta Patel, a pediatrician at Advocate Children's Hospital in Oak Lawn, Ill., provides five tips every parent should know to ensure their little one has a pleasant experience.
Talk up the first day – Begin positive conversation around preschool in the two to three weeks prior to the start of class. However, be sure to not put too much emphasis on the first day – doing so can end up overwhelming your youngster.
Encourage morning and bedtime routines – Having set daily routines can help your child become accustomed to following schedules. In the weeks leading up to their first day, be sure to set a morning routine that is similar to the one they will be following to get ready for preschool.
Create daily chores – Give your child daily tasks to complete to get them in the habit of practicing independence, responsibility and cooperation. This can include picking up and putting away toys, clearing their plate, feeding a pet or making their bed.
Be a teacher – The first teacher your little one will encounter in their life is you. Take advantage of teachable moments to build your child's curiosity and engage their mind. During playtime, for example, you can point out the various colors of toys and sing the ABC song. Little moments like this can make learning fun.
Prepare for separation anxiety – It's normal for children to experience separation anxiety in the first few weeks of preschool. Be sure to stay positive when dropping your child off so they don't pick up any anxious feelings you may have. On the drive to school, let them know what they can expect their day to be like. When leaving, remind them you will return at the end of the school day. Keep from making your goodbyes long and don't linger afterward.
"Taking these few steps can help your child feel confident in themselves and reassure you in knowing that they are prepared," says Dr. Mehta Patel.
Ready for school? Find the first-available pediatrician near you and schedule your child's check-up or physical online.
Related Posts
Comments
About the Author
Efua Richardson, health enews contributor, is a senior at Lewis University studying public relations & advertising. In the future, she hopes to work in entertainment, namely in the music industry. In her free time, she enjoys reading, scrolling through Instagram and trying new ethnic dishes. Among her talents is the ability to move her kneecaps in tune to music and wiggle her nose.