The dangerous decision people are making with condoms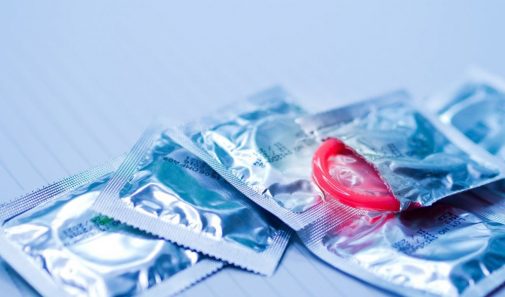 "We say it because people do it," the Centers for Disease Control and Prevention warns: "Don't wash or reuse condoms! Use a fresh one for each sex act."
More than two million cases of chlamydia, gonorrhea and syphilis were reported in 2016. Yet many people do not properly use protection, the CDC reports. This has prompted the government to remind Americans to stay safe in the sack.
Condoms can stop herpes, HIV and other diseases, as well as prevent pregnancy, but only if used as instructed.
"Men and women have to be aware of how to apply, use and remove a condom to avoid breakage, leakage and slippage," says Dr. Allan Ruby, an Advocate Medical Group obstetrics and gynecology physician on staff at Advocate South Suburban Hospital in Hazel Crest, Ill. "And please, absolutely never use a condom twice."
Dr. Ruby says that, as a general rule, a condom which comes off should never go back on.
"Condoms are intended for one-time use only," he says. "They must be replaced and disposed of after every sexual act, even within the same sexual encounter."
Dr. Ruby advises people to follow the CDC's guidance on this reuse issue. Do not flip condoms inside out, attempt to wash them or clean them with soap or chemicals. This can damage or create holes in the material. The practice of "double wrapping", or using two condoms at once, says the CDC, is also a bad idea for the same reason.
Related Posts
Comments
About the Author
Elan Karoll, health enews contributor, is a public affairs intern at Advocate Health Care in Downers Grove, Illinois. He is a senior at the University of Illinois at Urbana-Champaign studying communication with a focus on media and politics. Elan enjoys cooking, travel, the outdoors, watching new movies and seeing friends. He cares about empowering people with the information they need to make smart, healthy choices.