Don't turn your child's car seat around just yet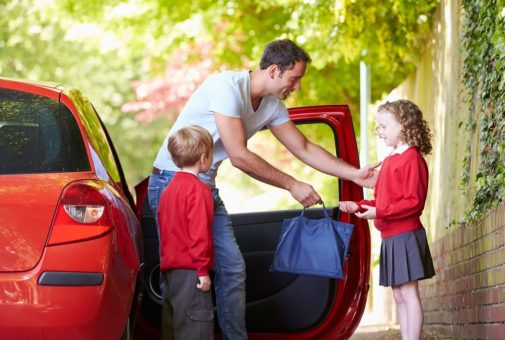 Children should remain in rear-facing car seats until they've outgrown them. That's the updated recommendation from the American Academy of Pediatrics. Instead of turning your child's car seat front facing at the age of two, it is now suggested that you keep them facing to the rear of the car until they reach the height and weight limit for the seat. For many manufacturers, that is 40 pounds.
"If we could all travel rear facing, we would be safer," says Alix McNulty, injury prevention coordinator for Advocate Children's Hospital. "It is considered safer for everyone to travel facing the rear; that's why they suggest a rear-facing seat on a train. But, since we can't all travel backwards, at least we can keep our kids in a safer traveling position longer."
McNulty suggests that parents who may be in doubt about when to turn their child around should contact a certified car seat technician. They can discuss safest seating positions in the car, evaluate the proper fit of the child in the car seat and help you understand the height and weight restrictions of the specific car seat you have.
For more information on car seat safety, you can contact the Injury Prevention Program at Advocate Children's Hospital.
Related Posts
Comments
About the Author
Evonne Woloshyn, health enews contributor, is director of public affairs at Advocate Children's Hospital. Evonne began her career as an anchor and reporter in broadcast news. Over the past 20 years, she has worked in health care marketing in both Ohio and Illinois. Evonne loves to travel, spend time with family and is an avid Pittsburgh Steelers fan!