This is the third leading cause of death in women, but the fifth in men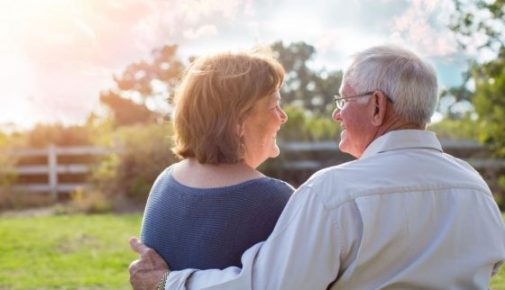 Did you know – every year, strokes kill two times as many women as breast cancer?
And your risk of stroke is greater if you're a female due to a variety of factors like birth control pill use, pregnancy, hormone replacement therapy and a higher likelihood of migraines with aura. In fact, stroke is the third leading cause of death for women compared to the fifth leading cause of death for men.
In addition, women are more likely to:
Live alone when they have a stroke
Live in or move to a long-term health care facility after a stroke
Have a worse recovery
Thus, knowing common stroke symptoms is important for both sexes, but understanding the unique symptoms that often present themselves in women is essential, as these less common symptoms are often not recognized as a sign of a stroke, which can delay treatment.
So what do you need to know?
"The most common stroke symptoms for both genders include sudden numbness or weakness of the face, arm or leg (especially on one side of the body), sudden confusion, trouble speaking or understanding others, sudden trouble seeing out of one or both eyes, sudden trouble walking, dizziness, loss of balance or coordination or a sudden headache with no cause," says Lynn Klassman, an advanced practice nurse with the stroke program at Advocate Lutheran General Hospital in Park Ridge, Ill.
"For women, there are other unique signs to keep any eye out for as a symptom of a stroke. Those less widely known signs include loss of consciousness or fainting, general weakness, difficulty breathing or shortness of breath, nausea or vomiting, pain, seizures and hiccups."
Knowing the symptoms are critical, but also understanding if you're at risk can save your life, says Klassman. Up to 80 percent of strokes are preventable, and many of the risk factors are in your control.
Along with age and previous stroke or heart attack, which can increase your risk of stroke, Klassman says other risk factors include:
Family history
High blood pressure
High cholesterol
Smoking
Diabetes
Heart disease
Obstructive sleep apnea — when people have trouble breathing during sleep
High-fat, low-nutrient diet
Physical inactivity
Obesity
Concerned about your risk for stroke?
Take our Stroke Risk Assessment to estimate your chance of experiencing one and learn about the ways you could minimize it.
Related Posts
Comments
About the Author
Jacqueline Hughes is a former manager, media relations at Advocate Aurora Health. Previously, she was the public affairs and marketing manager at Advocate Lutheran General Hospital in Park Ridge, IL. She earned her BA in psychology at Stanford University in Palo Alto, California. Jackie has 10 plus years experience working in television and media and most recently worked at NBC 5 in Chicago. In her free time, she enjoys swimming, going to the movies and spending time with her family.