Hate running? Try these cardio alternatives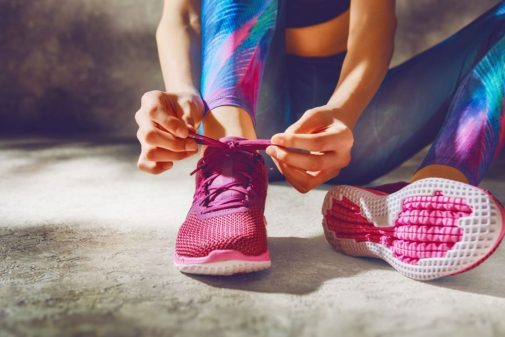 Avid runners may have a hard time parting ways with the satisfying and goal-crushing feeling of pushing through a run. However, for many of us out there who avoid running like the plague, there are many other forms of cardiovascular exercise that can keep you active even when skipping the run.
Some studies have disparaged the widely believed idea that running can lead to osteoarthritis of the knee – some research has shown that it can even help prevent it. But, there are many other reasons you might be seeking a substitute for running. Whether you are looking for an alternative to the high-impact nature of running or you just want to switch up your cardio routine, Dr. Harun Durudogan, orthopedic surgeon from Advocate Christ Medical Center in Oak Lawn, Ill., recommends these low-impact exercises to get your heart pumping without having to endure a run.
Walking
Contrary to popular belief, you can gain similar benefits to jogging by going on a brisk walk. The key to benefiting as much from your walk as you do from your jog is to go the same distance, which may take twice as long. The energy expenditure is similar in the two activities. If you have the extra time, walking has been proven to lower the risk of hypertension, diabetes, and high cholesterol, just like jogging.
Cycling, Elliptical Training, and Rowing
Don't be apprehensive when it comes to trying different cardio machines at the gym besides the treadmill. Cycling, elliptical training and rowing are three great forms of cardiovascular exercise. Since they are load sharing activities, all three can help you improve your physical fitness without putting stress on your joints. If you enjoy working out outdoors, hopping on a road bike is another effective alternative to running.
Swimming
Swimming offers another cross-training option that is much easier on your joints and gets your entire body involved. You may want to take your workout to the pool since swimming uses the full muscular system including abs, legs, arms and chest. It has also been proven that you burn more calories in a shorter period of time compared to running while exerting the same level of effort.
Aerobics Classes
Low-impact workouts such as step-aerobics and water-aerobics effectively improve your endurance and muscular strength. The key to benefiting from aerobic workouts is to make sure you are performing the moves properly. This way, you can get a good workout while safely avoiding injury.
Related Posts
Comments
About the Author
health enews staff is a group of experienced writers from our Advocate Aurora Health sites, which also includes freelance or intern writers.