Doing this every night can boost your immunity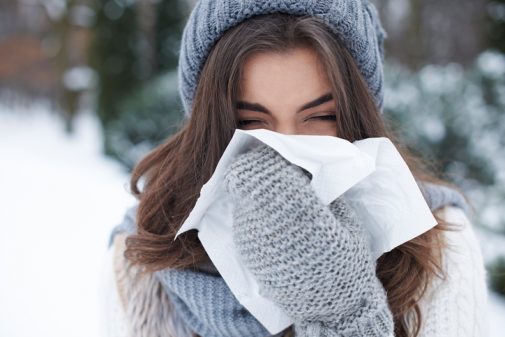 Want to give yourself the best chance to avoid a seasonal cold or the flu?
Research elucidates why getting more sleep is an effective way to ward off those nasty germs that can lay you low.
In fact, researchers at the University of Washington (UW) Medicine Sleep Center found that poor sleep weakens the immune system, lowering the body's resistance to infection and disease.
As part of the study, published in Sleep, they examined blood samples from 11 sets of identical twins with different sleep habits. This helped cancel out any inborn differences affecting sleep needs, as identical twins share nearly all their genetic information.
One twin slept about an hour less per night than the other, on average. The results showed that the twins who slept less showed significantly less white blood cell activity than their sounder slumbering siblings, a telling sign of a weaker immune system. White blood cells fight illness, so if they're not ready, willing and able when you need them to fight off germs, you're more likely to get sick.
"There is overwhelming evidence that lack of sleep can lead to many negative health effects," says Dr. Sachin Dixit, an Advocate Medical Group family medicine physician. "But, this study really makes clear how – and how much – sleep can affect people's ability to fight off infection."
The other consequences of insufficient sleep, says the National Heart, Blood and Lung Institute, include increased risk of heart disease, kidney disease, high blood pressure, diabetes and stroke. Sleep deficiency also increases the risk of obesity, adds Dr. Dixit.
Alarmingly, a Centers for Disease Control and Prevention (CDC) study shows that more than a third of American adults are not getting enough sleep on a regular basis.
The American Academy of Sleep Medicine and the Sleep Research Society recommends adults aged 18–60 years sleep at least seven hours each night to promote optimal health and well-being.
"This sleep study on immunity adds to the growing body of evidence that adequate sleep is a critical component of overall health and well-being," says Dr. Dixit. "It's very important that people do what they can to get at least seven hours of sleep to help avoid health issues, big and small."
Related Posts
Comments
About the Author
Nate Llewellyn, health enews contributor, is a manager of public affairs at Advocate Medical Group. Nate began his career as a journalist and builds daily on his nearly 20 years of writing experience. He spends most of his free time following his wife to their two sons' various activities.