Chrissy Teigen does this, but should you?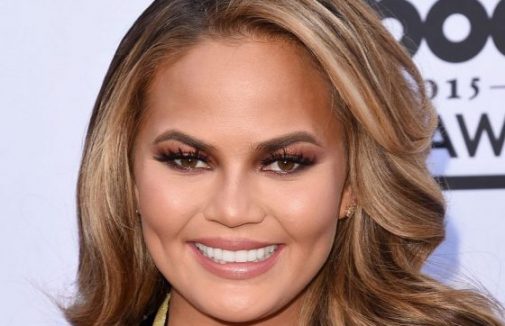 Chrissy Teigen, model, author and mother of two, spent the last minutes of 2018 discussing vaginal steaming.
While co-hosting NBC's New Year's Eve show, Teigen said, "Classical vaginal steaming…Yeah, I like to steam my vag," as a photo of her was shown.
Just after giving birth to her second child this summer, Teigen took to Instagram to share her experience. And she isn't the first celebrity to swear by this method that claims to ensure genital hygiene.
"Listen, I don't like to do it, but if GP [Gwyneth Paltrow] tells me to do it, I'm kinda into it," Teigen added.
Which leads to the question: is this method necessary and physician approved?
Dr. Kenneth Finkelstein, a urogynecologist at Advocate South Suburban Hospital in Hazel Crest, Ill., says no.
"If the goal is to clean the area, they have missed the mark," Dr. Finkelstein says. "The vagina is self-cleaning, and any bacteria that lives there is to maintain a healthy pH balance. Adding extreme temperatures, steam, fragrances or other products to the sensitive area can be unsafe and can even destroy a healthy vaginal area."
In healthy women, there is a balance of both good and bad bacteria in the vagina. Any irritants that disrupt that balance, especially shortly after child birth, can put women at an increased risk for infection and cause unwanted odors, irritation and burning sensations.
There are many other ways to maintain vaginal health. Dr. Finkelstein recommends using protection during intercourse, making probiotics a part of your daily routine and regularly visiting the gynecologist.
Need a gynecologist? Find one here.
Related Posts
Comments
About the Author
Kelsey Sopchyk, health enews contributor, is a media relations coordinator at Advocate Aurora Health. She earned her BA in journalism and mass communications from the University of Iowa. In her spare time, you can find Kelsey tending to her plant children, trying new sushi restaurants in Chicago and cheering on the Cubs.