Could this be the key to getting a good night's sleep?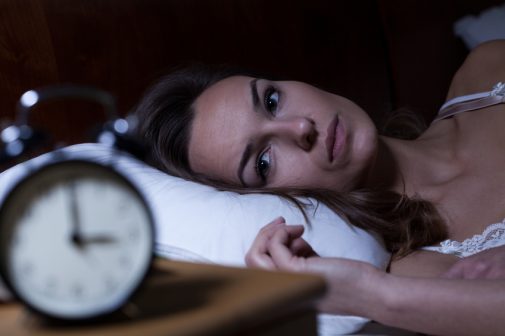 One sheep, two sheep, three sheep…
Having trouble getting some shut eye? Forget counting sheep.
A study found that a certain food may be the key to getting a good night's rest.
The research, out of the University of Pennsylvania, studied over 500 kids in China between the ages of 9 and 11. They asked them to describe their eating habits, specifically, how often they ate fish. They then asked the children's parents questions about their children's sleep. The researchers also performed a follow-up IQ test when the kids turned 12.
The results?
They found that kids who ate fish regularly (at least once a week) had better sleep patterns, a lower total sleep disturbance score and higher IQ scores at 12 than those who never or seldom ate fish.
They attributed the association of more fish and better sleep to the omega-3 fatty acids found in fish. They postulated that the IQ scores were higher when the children turned 12 because of the higher quality sleep which resulted from their higher fish consumption.
While experts say the results are interesting, more research is also needed.
"The connection between food, sleep and cognitive function is a complicated one," says Dr. Yelena Tumashova, a sleep medicine specialist at Advocate Lutheran General Hospital in Park Ridge, Ill.
"I do think the omega-3 fatty acids found in fish were the main reason behind the cognitive improvement. But there are also a lot of limitations to this study. For example, the researchers only noted an association and did not prove causation. Better sleep may have simply been a result of a healthier diet and an overall healthy lifestyle."
It's also important to note that the population studied was schoolchildren.
"The sample studied was kids, not adults," says Dr. Tumashova. "Do these effects translate into adulthood, where there are a variety of other factors at play with regards to sleep? Further studies would need to be done to test the theory."
Dr. Tumashova recommends the following options to improve quality of sleep:
Eat a lighter meal in the evening with more complex carbs and protein
Avoid eating after dinner
Avoid drinking alcohol three or more hours before bed
Avoid screen time an hour before bed
Related Posts
Comments
About the Author
Jacqueline Hughes is a former manager, media relations at Advocate Aurora Health. Previously, she was the public affairs and marketing manager at Advocate Lutheran General Hospital in Park Ridge, IL. She earned her BA in psychology at Stanford University in Palo Alto, California. Jackie has 10 plus years experience working in television and media and most recently worked at NBC 5 in Chicago. In her free time, she enjoys swimming, going to the movies and spending time with her family.