Too much of this common supplement can be toxic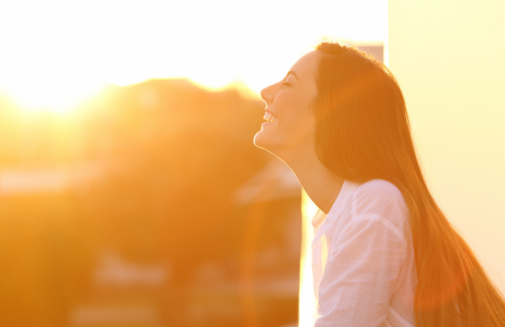 As people turn to supplements to get more vitamin D, can they overdo it?
The answer, according to medical professionals, is yes.
Vitamin D is found naturally in foods such as milk and fatty fish, but it's also available in capsule form – a convenient source if taken responsibly.
"More vitamin D is not always better. It's rare, but when people overdose on vitamin D supplements – either by taking one very large dose over 300,000 international units (IU) or taking 10,000 IU for three or more months, it can cause dangerous levels of calcium to build up in the blood," said Dana Artinyan, a registered dietitian at Advocate Illinois Masonic Medical Center in Chicago.
When vitamin D is naturally absorbed through food and sun exposure, the body is able to regulate the needed amount. That's not always the case when it's consumed in capsules in larger quantities.
Bottles containing a potent 10,000 IU each can easily be found on drugstore shelves today, making it critical for people to pay close attention to the doses they're consuming.
"Symptoms of excessive calcium in the blood include loss of appetite, excessive thirst, abdominal pain, muscle weakness or bone pain. I recommend that most of my adult patients take 1,000-2,000 IU daily. If you are deficient in vitamin D, consult your doctor to come up with a plan together," said Artinyan.
If you notice any of these signs, call your physician immediately.
To stay on the safe side, aim to get most of your daily vitamin D from natural food sources instead. Salmon, tuna and fortified dairy products are all great options. Some foods labels are even starting to include vitamin D amounts, making it easier for many to stay healthy – and safe – this winter season.
To find a trusted dietitian or to find a primary care physician to consult, search our network of professionals. Click here for Illinois and here for Wisconsin.
Related Posts
Comments
About the Author
Katie Wilkes, health enews contributor, is a freelance public affairs specialist at Advocate Health Care and Aurora Health Care. A DePaul University alum, she brings a decade of experience in media relations and content development to her role. Katie is also the co-founder and Emmy-nominated producer at Freeheart Creative, dedicated to sharing stories of brave women around the world. In her spare time, you can find her zen-ing out at a yoga studio and chilling with her 14-year old West Highland Terrier.