Besides your doctor, you will want this person caring for you in the hospital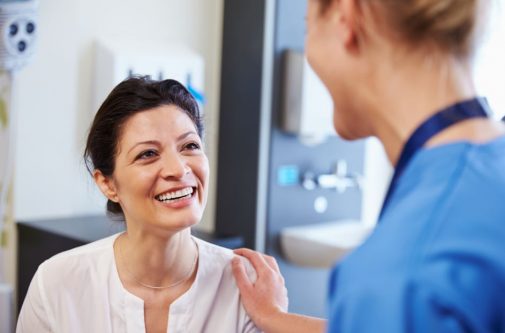 When you need a surgery or treatment, you probably try to find the best doctor and location based on insurance and recommendations from your primary physician, family, and friends.
However, there's something else you should consider: the hospital's nursing staff. Most of your care from prep, to surgery, to recovery room, to hospital room could be handled by at least 10 different nurses.
The surgeon may be there for the actual procedure, but who is monitoring you before and after to make sure you are OK at your most vulnerable time?
So, how do you find out which hospitals have the top nurses?
Does the hospital have a Magnet designation? The American Nurses Credentialing Center's (ANCC) Magnet Recognition Program is dedicated to recognizing and approving that a hospital has met the highest standard of nursing excellence, quality patient care and innovations in nursing practices. So rigorous are their standards for qualifying and meeting the criteria, that only 7 percent of U.S. hospitals have achieved Magnet designation. You can search on the ANCC's website to look up which hospitals are Magnet designated which let's you know who has the top nursing teams.
Does the hospital honor nurses through The Daisy Foundation or other well-known recognitions? The Daisy Foundation offers an award for participating hospitals to use as an on-going recognition of the clinical skill and compassion nurses provide to patients and their families. Nurse stories are highlighted on their websites and are usually nominated by other nurses and patients. Even if a hospital does not participate in this award, do they value and recognize nurses in other ways?  If so, most likely they are a hospital that is supportive and has engaged nurses who love what they do, giving their patients the utmost care.
Does the hospital have certified nurses on your care team? Registered nurses have their license which they must uphold, but several go the extra step to get certified in their specialty.  This usually requires studying, learning about the latest research and care for patients, passing an exam and completing a certain amount of continuing education credits every several years to maintain their certification. There are many health care location options so seeking out the best nurses who are certified in their specialty helps narrow the field.
Brian Moore is a registered nurse in the cardiac rehabilitation department at Aurora St. Luke's Medical Center in Milwaukee and received his certification in 2015 for Certified Cardiac Rehabilitation Profession. Being certified has allowed Moore the opportunity to demonstrate his commitment to his patients.
"I think that the public should know that every nurse, certified or not, is an expert in their specialty with a unique set of skills," shared Moore, "Certified nurses have committed their time and energy to meet the highest standards of care.  They hold themselves accountable for staying on top of new advances and continuing education, so they are providing the best care possible."
Interested in learning more about a day of a certified nurse? Follow Moore as he takes over the Aurora Health Care Instagram account on Tuesday, March 19 for Certified Nurses Day. Visit @AuroraHealthCare.
"I hope the community will see the benefits of certified nurses as I post," Moore says. "But, I also hope they will see the wonderful, amazing things that are being done in cardiac rehab, and what a great group of team members we have in our department."
Related Posts
Comments
About the Author
Jennifer Benson, health enews contributor, is coordinator of public affairs for Advocate Aurora Health. She has 10+ years of community development and communication experience for non-profits and has a BA in Architecture from Judson University in Elgin, IL. Outside of work, you can find her planning the next adventure near water or rocks, re-organizing spaces, working on her Master's in Public Health, caring for her senior citizen cat, keeping to healthy moving and eating disciplines and growing green things wherever she can find room.