Why more men might schedule vasectomies during March Madness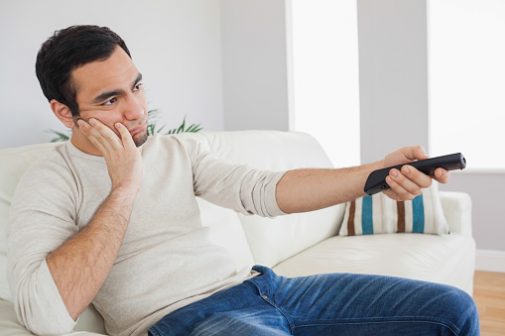 College basketball's Final Four games will be played this weekend, signaling the end of the annual March Madness craze that grips sports fans across the U.S.
But there's a different type of madness this time of year.
Men get more vasectomies at this time of year than almost any other time, according to a study published in the journal Urology last year.
One possible reason: You have yourself a binge-watching staycation watching basketball while you recover.
"Often, men and their partners have considered a permanent form of contraception for some time," says Dr. David Rebuck, a urologist at Advocate Lutheran General Hospital in Park Ridge, Ill. "And March Madness, plus the extensive TV watching, is an opportunity for them to be distracted by the sport during their recovery."
A vasectomy is an outpatient procedure that takes about 10-20 minutes from start to finish and is performed under a local anesthetic. The first two to three days are critical for a successful recovery, and patients are advised to stay off their feet for 48-72 hours and to avoid all sexual activity and heavy lifting for two weeks.
Routine follow-up appointments are scheduled for one to two weeks after the procedure to check the patient's incision, which tends to be quite small and well-healed by then.
"Most importantly, during follow ups, I like to remind my patients to continue using a reliable form of contraception until test results show it is safe to discontinue using them", says Dr. Rebuck. "Approximately 500,000 vasectomies are performed each year in the U.S. and it should be considered by any man whose family is complete."
Related Posts
Comments
About the Author
Neda Veselinovic, health enews contributor, is a public affairs coordinator at Advocate Lutheran General Hospital. She has more than five years of public relations experience and most recently worked with clients in the travel and hospitality industries. She prefers to spend her time with a cup of coffee and a good read and always welcomes book recommendations.