How rehab after a heart attack can save your life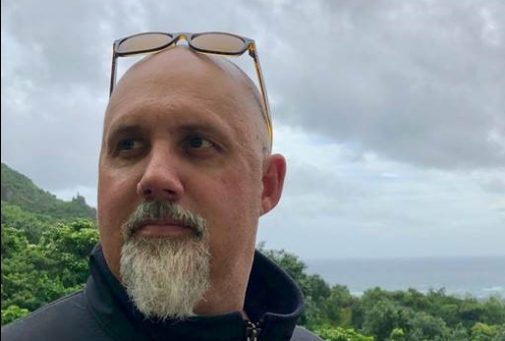 I arrived at the Advocate Lutheran General Hospital Emergency Department on October 8 with a heart attack in progress. Through the swift and professional efforts of the team there, I found myself with a new stent and taking the first steps on the road to recovery within a few hours.
As part of my recovery, the Advocate Lutheran cardiovascular team strongly advocated for my participation in the Cardiac Rehabilitation program. Although no stranger to pursuing a personal fitness regimen, I was nervous about the potential challenges or limitations of working out in my new post-heart attack reality.
However, the kind, courteous and knowledgeable cardiac rehab team, as well as the promised portable EKG monitoring during workouts, provided reassurance that this was the best approach to my recovery. It also offered a type of "safety net" in the unexpected event of further heart-related issues in the weeks ahead.
Those complications manifested themselves in my second month in the cardiac rehab program. One Friday morning, cardiac rehabilitation nurse, Dolly Lukose, asked me if I was experiencing any chest pain, as she had observed an abnormal rhythm in my EKG during that morning's workout.
I had to admit that yes, for several days, I'd been experiencing chest pains during the workouts, a low level "pinching" that I simply attributed most mornings to "that's what exercise feels like." But Dolly knew that exercise shouldn't "look like that" on a normal EKG and acted swiftly, contacting my cardiologist for a follow-up appointment.
That appointment would ultimately reveal a second unexpected blockage that, when viewed on a monitor, looked like – in my less-than-professional appraisal – it was ready to blow at any time! The Advocate Lutheran cardiovascular team executed a second angioplasty. This restored my heart to full-function, with no future worries likely, provided I do my part and continue to be vigilant about my diet and exercise, of which completing my time with the cardiac rehab program will be an important part.
Words alone cannot express the appreciation I have for Dolly, as well as the entire cardiac rehab team, and the work they do with hundreds of cardiac patients every day. No matter the hour of day, their "service with a smile" keeps cardiac rehab light and fun, and their ongoing professional vigilance keeps us safe, and in some cases like mine, keeps us alive.
I am grateful for the cardiac rehab experience at Advocate Lutheran and would highly recommend the program to anyone concerned about their own personal health journey following a cardiac procedure. And if you're on the fence about whether it's worth your time to do cardiac rehab, just think, "What do you have to lose?" – other than your life.
Advocate Lutheran General Hospital's Cardiac and Pulmonary Rehabilitation Center is set to undergo a major renovation and expansion to provide patients with access to additional services and equipment in a more modern environment. This center will be a place for patients who have suffered a cardiovascular event, such as a heart attack, open heart surgery, debilitating heart failure or a complex vascular problem, to recover. Patients with ongoing breathing problems such as chronic obstructive pulmonary disease (COPD) or cystic fibrosis will be able to use the center to learn breathing techniques and build physical fitness.
Lutheran General Hospital was fortunate to receive a $2.5 million estate gift for the Cardiac and Pulmonary Rehabilitation Center from Al Lang, a long-time cardiac rehab patient and Park Ridge resident. Al passed away in August 2018 at the age of 94. He participated in Phase 3 cardiac rehab for more than 20 years, and it became a huge part of his life. In fact, Al's 90th birthday was celebrated at Lutheran General Hospital with his cardiac rehab friends. The Center will be named for Al – a fitting tribute for his continued generosity to the place that meant so much to him. Al had been a donor to Lutheran General Hospital for more than 40 years.
Related Posts
Comments
About the Author
David Lawrence grew up near Madison, Wisconsin, surrounded by brats and cheese. Following a heart attack in October 2018, and a follow-on cardiac procedure in January 2019, David now makes healthier choices regarding diet and exercise, both essential for keeping pace with his job and family in Park Ridge, Ill.