This common condition is often overlooked in girls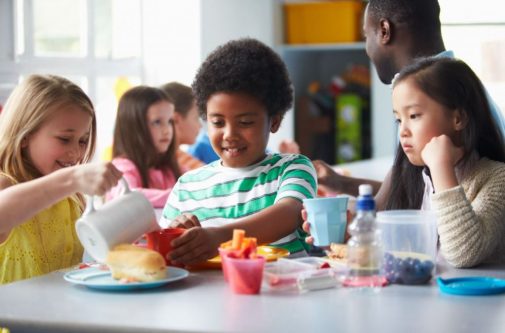 Attention deficit hyperactivity disorder (ADHD) is one of the most common conditions diagnosed in children and young adults and also one of the most overlooked – particularly in girls.
"ADHD is identified by two clusters of symptoms," says Dr. Brent Sylvester, a clinical psychologist at Advocate Medical Group in Bloomington, Ill. "One cluster represents difficulty with attention, while the other pertains to hyperactive and impulsive behavior. When someone shows a significant number of symptoms from either group – most often from both – this may suggest the presence of ADHD."
Although symptoms are similar in both boys and girls, boys are more likely to be diagnosed by a ratio of approximately 4:1, according to The National Center for Biotechnology Information.
"Girls and boys with ADHD both show a number of similar behaviors," says Dr. Sylvester. "But where boys and girls with ADHD differ tends to be in the presentation of hyperactive and impulsive behaviors. In general, boys are more likely to be boisterous in their play – to interrupt and blurt out answers or get aggressive when they don't get their way. So boys with ADHD stick out like a sore thumb because they engage in such behaviors to an extreme. Girls, on the other hand, are reinforced more for compliance and cooperation. Thus, they are less likely to exhibit the severity of hyperactive-impulsive symptoms seen in boys."
Far too often, girls experience symptoms that can be overlooked due to gender stereotypes. Dr. Sylvester shares examples of ADHD symptoms in girls:
A girl with ADHD may be somewhat fidgety, but it usually doesn't seem that extreme unless you compare her with other girls. She may doodle excessively, for example. Because prosocial behaviors are often reinforced, girls with ADHD may work hard to avoid being loud and disruptive. Instead, they may appear "just" overly talkative and social, or considered a "daydreamer".
ADHD-afflicted girls may be seen by peers as bossy, but because they don't usually get verbally or physically aggressive, it's often not seen as a problem.
Most are likely to have problems with keeping themselves organized, as well as always running late, misplacing items and forgetting to turn in work they have completed. Inattention, or not always listening, can be an issue, which many parents write off as "just her way".
Girls with ADHD can become easily frustrated and quick to give up when a task becomes challenging.
If you think your child may have ADHD or is presenting symptoms of ADHD, it's important to consult with a medical professional who can provide a plan of action and help your child manage and develop coping skills.
Related Posts
Comments
About the Author
health enews staff is a group of experienced writers from our Advocate Aurora Health sites, which also includes freelance or intern writers.