Could a little bit of shame help save lives?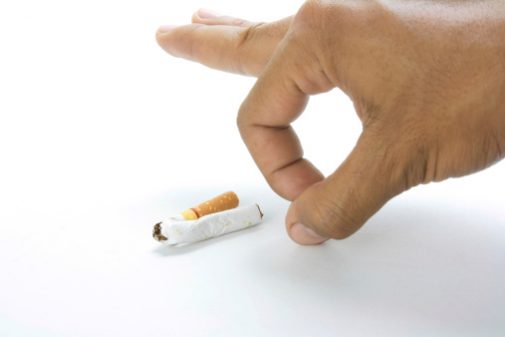 No one likes the feeling of being the odd man out or risk being the social pariah. That's why sometimes, even the most strong-minded of us give into social pressure.
Turns out that same phenomenon can be applied to help certain smokers kick the habit.
According to research published in the Journal of Consumer Affairs, tobacco packaging that states others disapprove of smoking can lead smokers to feel self-conscious and therefore minimize the desire to smoke. This method seemed to be particularly effective among smokers who do not want to identify as a smoker to their peers.
Annie Lally, a lung cancer nurse navigator at Advocate Illinois Masonic Medical Center in Chicago, offers a word of caution to those looking for ways to help their loved ones quit smoking.
"When it comes to modifying behaviors, positive encouragement and support usually work better than shaming, and this is no different with smoking," Lally says. "Smokers know smoking and secondhand smoke are dangerous and harmful, but they have an addiction that tells them to smoke anyway. Furthermore, shaming smokers can perpetuate the stereotype that people with lung cancer 'deserve' it, as 85 percent of lung cancer is caused by smoking."
In addition to encouragement, Lally offers other tips to help loved ones quit smoking:
Stay motivated by keeping a list of reasons to quit with you at all times.
Set achievable goals and reward yourself for completing them.
Consume small, frequent meals, and keep something with you to keep your hands busy and fend off the temptation to smoke.
Find support among former smokers or nonsmokers at events where there will be smoking.
Keep a positive attitude. It takes many people multiple attempts to quit for good. Giving in to one craving does not automatically make you a smoker. Use the moment to find ways to prevent future slip-ups.
Concerned about your lungs? Take a quick, free online risk assessment to learn more about your cancer risk by clicking here.
Related Posts
Comments
About the Author
Jaimie Oh, health enews contributor, is regional manager of public affairs and marketing at Advocate Health Care. She earned her Bachelor's Degree in Journalism from the University of Missouri-Columbia and has nearly a decade of experience working in publishing, strategic communications and marketing. Outside of work, Jaimie trains for marathons with the goal of running 50 races before she turns 50 years old.