The dangers of not understanding cholesterol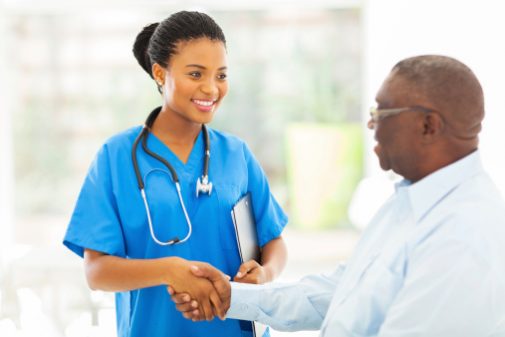 Americans with high cholesterol often are unaware of how to manage their potentially deadly condition, according to a study conducted by the American Heart Association.
Nearly one in three American adults has high levels of LDL (bad) cholesterol, according to AHA statistics. And, too much cholesterol puts people at risk for heart disease and stroke, two leading causes of death in the U.S.
The AHA research included a survey of nearly 800 people with a history of heart disease or at least one major risk factor, such as high blood pressure, high cholesterol or diabetes.
According to the survey results, 82% of the participants knew of a link between cholesterol and risk for heart disease and stroke, and almost 90% of people with high cholesterol said they understood the importance of managing their cholesterol. But, many were confused (39%), discouraged (44%) and not confident (45%) about their ability to do so.
These people felt particularly uninformed about what their target body weight should be, the differences between the types of cholesterol – LDL (bad) vs. HDL (good) – and cholesterol management goals.
"These results point out a serious gap between knowing something, like high cholesterol, is bad and knowing what to do about it," says Dr. Lubna Piracha, an Advocate Medical Group cardiologist on staff at Advocate South Suburban Hospital in Hazel Crest, Ill. "Physicians and patients need to do a better job of working together to turn test results into actions that will benefit the patients."
Dr. Piracha points out that the survey also exposed that many people aren't even taking the first step toward managing their cholesterol levels. She points to the fact that among all respondents, 47% of them hadn't had their cholesterol checked in the past year. And, even those with high cholesterol reported not having their cholesterol checked in the past year.
"Even among known risk factors for heart disease and stroke, there is a large opportunity to improve cholesterol testing rates," she says. "And you can't move cholesterol levels you aren't measuring."
Dr. Piracha recommends people work closely with their physicians to keep track of their cholesterol levels and partner with them to manage it over the long term.
"Lifestyle changes are important to lower cholesterol levels, and in some cases, cholesterol-lowering medicines may also provide benefit," she says. "Partnering with a physician gives you the best opportunity to understand these things and stick to them."
Related Posts
Comments
About the Author
Nate Llewellyn, health enews contributor, is a manager of public affairs at Advocate Medical Group. Nate began his career as a journalist and builds daily on his nearly 20 years of writing experience. He spends most of his free time following his wife to their two sons' various activities.