Awareness might be up, but people still need help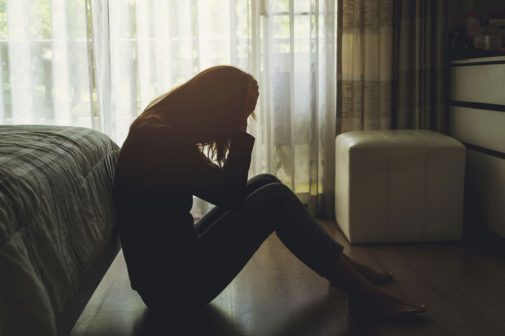 As clinicians, policymakers and the general public increasingly examine behavioral health issues and their impact, the movement to better understand and treat common mental illnesses like depression and anxiety appears to be gaining steam.
While there might be more public awareness of these issues, the Centers for Disease Control and Prevention (CDC) reported an increase in the suicide rate in the U.S.
A recent article published in the Journal of the American Medical Association used data from the CDC's Underlying Cause of Death database to conclude that suicide rates among those aged 15 to 24 have continued to rise over the past two decades. The article found that in 2017, adolescent and young adult suicide rates were the highest they had been since 2000.
Data showed that, among teens 15 to 19 the suicide rate had increased from 8 per 100,000 people in 2000 to 11.8 per 100,000 people in 2017 while it also rose from 12.5 per 100,000 people in 2000 to 17 per 100,000 people in 2017 among young adults 20 to 24.  The researchers noted that the increase was especially prevalent in males and those between the ages of 15 and 19.
People can help improve their mental health via exercise, nutrition, improving sleep patterns and practicing cognitive behavioral therapy. And Dr. Geoffrey L. Levin, a psychiatrist at Advocate Lutheran General Hospital in Park Ridge, Ill., encourages those experiencing suicidal thoughts to seek help from a mental health professional. People having such thoughts can call the National Suicide Prevention Hotline 24 hours a day, 7 days per week at: 1-800-273-8255.
"The study shows a concerning increase in suicide rates with a particular spike in the adolescent and young adult population. Despite increased awareness and attention on mental health in our society today the rates of suicides continue to rise," Dr. Levin says.  "There are a number of factors likely involved in the increased suicide rate reported in this study. One of the major next steps is to identify the biggest risk factors and develop plans on how to mitigate them in order to help prevent this disturbing trend from continuing."
Related Posts
Comments
About the Author
Faith Washington, health enews contributor, is a public affairs and marketing intern at Advocate Health Care. She is a senior at the University of Illinois at Urbana-Champaign majoring in communication while minoring in public relations and psychology. She is president of her school's PRSSA chapter and student committee Head of Communication for the annual Roger Ebert film festival in Urbana. Outside of work, she enjoys reading nonfiction books or research articles and winning trivia games against friends.