Medicine safety tips you should know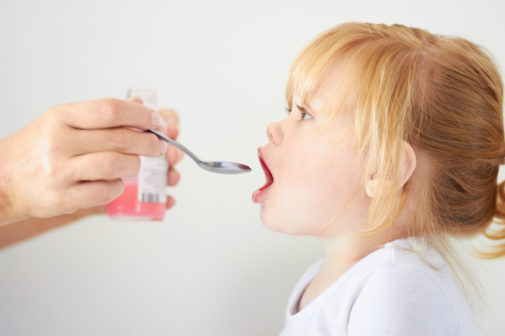 When giving your child medicine for a cough, fever, sore throat or aches and pains, it's important to know how to administer the medication as well as how much to give. There are multiple kinds of medications to treat illness in children, and each one may have a different purpose or strength.
Parents need to follow certain steps to know the correct amount of medicine their child should receive — as different medications have different dosages — and how often to give it to them. A child's size will also determine the appropriate amount of medicine to give him or her.
Elisabeth Simmons, the director of pediatric pharmacy at Advocate Children's Hospital, recommends parents follow six steps when trying to give their child medicine:
Follow age and weight-specific dosing recommendations that are usually listed on the label or packaging in milliliters and make sure to double check the dose with the pharmacist.
Use an oral syringe for liquid medications, as it is most accurate.
Administer liquid medications into the pouch that is between the gum line and cheek or towards the back of the tongue, not directly to the back of the throat as that could result in the child choking.
Ask the pharmacist if the medication has any specific administration or storage instructions (room temperature or refrigerator, possible side effects, what to do if a dose is missed, etc.).  Always store medications out of reach of children.
When giving antibiotics, always finish the entire course as instructed.
 When the child is old enough, converse with him or her about the importance of taking their medication when instructed and telling you about anything they are taking.
Related Posts
Comments
About the Author
Meghan O'Grady, health enews contributor, is a public affairs intern at Advocate Aurora Health. She is a student at University of Illinois and majoring in Advertising.