How to keep a common room in your home safe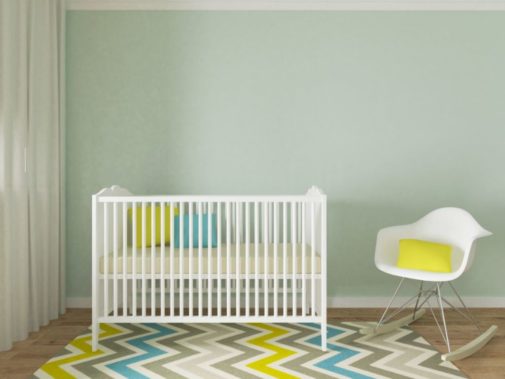 According to the journal Pediatrics, an average of about 66,000 young children were sent to the hospital annually because of injuries from common nursery items such as walkers, baby carriers, cribs, strollers, carriages, and more. The majority of these injuries occur at home, so it is important for parents to know how to keep their home safe for young children.
One main reason injuries can occur is that the item used for the baby is too big or small and the child doesn't fit correctly. For example, if a child is in a carrier that is too big, they may fall out if the carrier is tilted the wrong way. In addition, if a child is too small to be using a walker or crib, the child can be in danger of falling out of the crib or slipping when trying to use the walker.
"It's important for parents to follow the instructions, especially for a carrier or stroller, to make sure the belt and straps are all measured for the correct size of the child," says Dr. Charles Nozicka, an emergency department pediatrician at Advocate Children's Hospital in Park Ridge, Ill.
Many injuries can occur in a nursery, however, Dr. Nozicka says the most common injuries are associated with children trying to climb out of their crib.
"As the child keeps growing, the crib has to be adjusted to the correct size of the child, because if the child outgrows the crib, they will easily be able to climb out, risking an injury," says Dr. Nozicka
In addition to always following directions, it's also important to keep up with status of products you use, because they could be recalled due to safety concerns or because the product has a defect. If possible, avoid using second-hand items bought from a garage sale or hand-me-downs, as they could have been recalled between the time they were used and are now being sold or given away. If you do use these, do your research to make sure the product is still considered safe to use.
Most nursery items may not seem dangerous, but it's important to be careful with what you buy. Always make sure you have the correct size for your child and that the products are safe to use to prevent a trip to the emergency department.
Related Posts
Comments
About the Author
Meghan O'Grady, health enews contributor, is a public affairs intern at Advocate Health Care. She is a student at University of Illinois and majoring in Advertising.