This meal might be the key to your weight-loss plan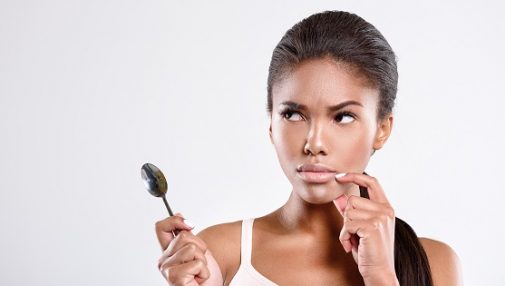 Instead of packing a salad for lunch, you may want to consider eating a larger midday meal.
That's according to one study published in the American Journal of Clinical Nutrition, which found eating the majority of your calories during the day helped with weight loss.
Researchers recruited 80 overweight and obese women between the ages of 18 and 45 and split the participants into two groups. One group of women ate their biggest meal of the day (50% of their daily calories) at lunch, and the other had their biggest meal at dinner.
The study took place over the course of 12 weeks. In addition to counting calories, the women followed diets that were high in carbs and low in saturated fat. Specifically, 17% of their calories came from protein, 23% from fat and 60% from carbs.
The women were also asked to exercise for 60 minutes five days a week.
The researchers found that the group of women who ate 50% of their calories at lunch lost more weight than those who consumed most of their calories at dinner. In fact, the lunch group lost 13 pounds versus 9.5 pounds and reported a greater reduction in BMI.
The researchers hypothesized that the reason the lunch group dropped more weight was because their fasting insulin levels were lower compared to those who ate a majority of their calories at night.
Elizabeth Zawila, a registered dietitian at Advocate Good Samaritan Hospital's Health and Wellness Center in Downers Grove, Ill., says undereating during the day often leads to overeating at night.
"When deprived of adequate energy during the day, physiological cues to eat in the evening may be very strong," she says. "So many of us walk in from work and immediately head for the refrigerator, pantry or the kids' leftovers. We typically consume more calories from chips than if we just ate dinner."
Zawila says the best approach to weight loss is to eat well throughout the entire day, instead of drastically under-consuming during the daytime, and focus on eating less at dinner.
"We should focus on keeping our dinner portions reasonable and aiming for good balance at all meals. There is always the possibility of making lunch heavier and still having trouble controlling portions at dinner, which could lead to weight gain instead of weight loss," says Zawila. "To make this work in real life, a person would have to practice really good self-awareness of their eating habits and portions. They would likely benefit from keeping a food log to track their success."
To discover your healthy weight range and learn about how your weight affects your quality of life, take a free, quick online assessment by clicking here.
Related Posts
Comments
About the Author
Johnna Kelly, healthe news contributor, is a manager of public affairs and marketing at Advocate Christ Medical Center in Oak Lawn. She is a former newspaper reporter and spent nearly 10 years as a public relations professional working for state and county government. During her time as a communications staffer for the Illinois General Assembly, she was integral in drafting and passing legislation creating Andrea's Law, the nation's first murderer registry. In her spare time, she volunteers at a local homeless shelter, enjoys traveling, photography and watching the Chicago Bulls.