Could binge TV viewing could increase your risk for this cancer?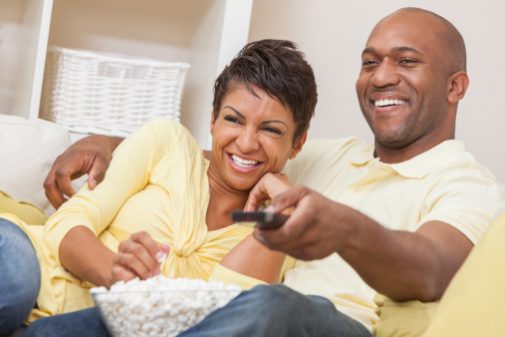 The threat of cancer can stop you in your tracks.
But a new study suggests it should get you moving. The study, published in JNCI Cancer Spectrum, found that a sedentary lifestyle, including binge TV viewing, could increase risk of colorectal cancer in young women.
"Risk factors of colorectal cancer generally include age, weight, smoking and alcohol consumption," says Dr. Imran Moid, an oncologist at Aurora Health Care in Oshkosh, WI. "You can't change some of these risk factors, but others are lifestyle related and can have a tremendous impact on your chances of getting cancer."
The study specifically looked at sedentary behaviors, primarily time watching TV, and if these individuals were later diagnosed with colorectal cancer.
"Independent of exercise and obesity, prolonged sedentary TV viewing time, a surrogate for a more inactive lifestyle, was associated with increased risk of young-onset colorectal cancer, particularly of the rectum. These findings provide further evidence on the importance of maintaining an active lifestyle," according to the study's abstract.
"This is not surprising," Dr. Moid says. "However, it's important to communicate that even if you are in a healthy weight range, if you aren't an active individual and have other risk factors, this could be a concern for you."
So dropping how many hours you watch reality TV each week and trying to do some physical activities instead could be worth a shot. It could not only decrease your risk of getting colorectal cancer, it also help you manage your weight and help you feel better.
To learn more about colorectal cancer screenings or to find out if you are eligible for them, click here.
Related Posts
Comments
About the Author
Krissy Lillie, health enews contributor, is a public affairs and marketing leader for Advocate Aurora Health's northern Wisconsin region. She has more than 15 years of public relations experience with a master's degree in business, liberal arts undergraduate degree in communications and an accreditation in public relations. In her free time, she likes to explore new places with her family and binge watch reality TV shows.