Should you buy the celery juice hype?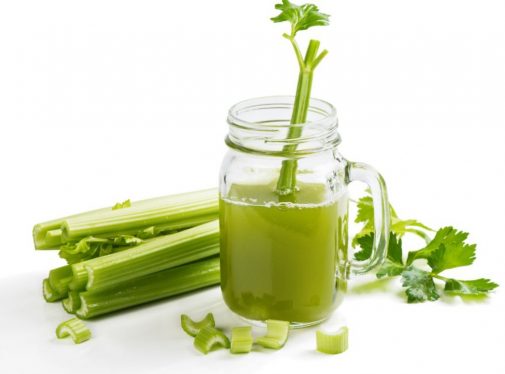 You may have come across #celeryjuice on Instagram or seen celebrities like Sylvester Stallone, Gwyneth Paltrow, Robert de Niro and Novak Djokovic touting the benefits of celery juice. Is it healthy or just hype?
Celery is a healthy food containing vitamin C, vitamin K, folate, potassium and antioxidants. One of the other benefits of celery juice is that it's low in calories and is a good source of fiber. The fiber in the celery helps fill you up and feeds healthy bacteria in the gut. However, juicing the celery removes the fiber, taking away its major benefit.
"While celery juice contains vitamins and minerals, any major perceived benefit from drinking it is likely a placebo effect," says Elizabeth Zawila, a registered dietitian at Advocate Good Samaritan Hospital in Downers Grove, Ill. "There are no downsides of drinking celery juice, but it simply does not hold up to the extensive hype it has been given as a cure-all for ailments."
It's also important to understand that juicing celery increases its sugar concentration, and it often gets mixed with a higher sugar juice to mask its bitter taste. Detoxing with celery juice, or any juice for that matter, results in weight loss from water, stored carbohydrates and intestinal bulk, but not fat.
"A healthy diet for most people should be made of lean proteins, whole grains, plenty of unprocessed fruits and vegetables and healthy fat sources," Zawila says. "We should focus on reducing our intake of processed foods and increasing whole foods. Any health claim about one food or extreme diet should be viewed skeptically and discussed with your primary physician or dietitian."
Related Posts
Comments
About the Author
Neda Veselinovic, health enews contributor, is a public affairs coordinator at Advocate Lutheran General Hospital. She has more than five years of public relations experience and most recently worked with clients in the travel and hospitality industries. She prefers to spend her time with a cup of coffee and a good read and always welcomes book recommendations.