Milk: Does it do your body good?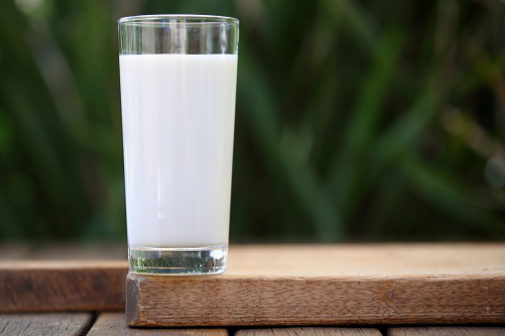 Got milk? A decade of data says probably not and raises the question if the old standby still has a spot on the dinner table.
U.S. dairy milk sales have declined steadily over the past decade, dropping $1.1 billion alone in 2018, according to the Dairy Farmers of America. Recently, America's largest milk producer filed for bankruptcy, citing the prolonged slide and lower demand.
Once an everyday staple, American milk consumption decreased 37% from 1970 to 2017, according to the U.S. Department of Agriculture. While dairy sales sink, consumers are moving more toward plant-based, dairy-free milks made from soy, almonds and oats.
It's clear that tastes and trends are changing, and cow's milk is being left in the barn.
"Not too long ago, you could find milk in just about every household. Now, there are more beverage choices and healthier options than ever before," says Heather Klug, a registered dietitian with Aurora Health Care.
Do we really need milk to make us healthy?
Humans are the only mammals on earth that consume milk after childhood. On average, each American still consumes nearly 150 pounds of milk every year.
There's no doubt that milk has many health benefits, especially for kids and adolescents. It builds bone mass and is a great source of protein, calcium, potassium and vitamin D.
But cow's milk often has more calories than plant-based milks and can be high in saturated fat and cholesterol, which are both linked to heart disease. Even the long-held notion that cow's milk helps prevent bone breaks has been challenged.
"The old adage of three glasses of milk each day for everyone has changed," says Klug. "Based on your diet, most adults only need two servings of dairy daily. Kids and teenagers should still strive for three servings. They can come from cow's milk, calcium-fortified plant-based milks, cheese, yogurt or other members of that food group."
If you like it, drink it
Despite slipping sales and the trend toward plant-based milks, Klug says cow's milk is still a strong source of the vitamins and nutrients our bodies need. While it's not considered to be the super-beverage it once was, it can still be your go-to. Just don't drink it 'til the cows come home.
"Cow's milk is essential for kids and can be enjoyed into adulthood as part of a healthy and balanced diet," says Klug.
Are you trying to watch your weight? Take a free online assessment to learn more about your healthy weight range.
Related Posts
Comments
About the Author
Matt Queen, health enews contributor, is a communication coordinator at Aurora Health Care in Milwaukee. He is a former TV sports anchor and journalist with extensive public relations experience across the health care spectrum. Outside of work, Matt enjoys watching sports (of course), cooking, gardening, golfing and spending time with his wife and two young children.