This condition may increase your cancer risk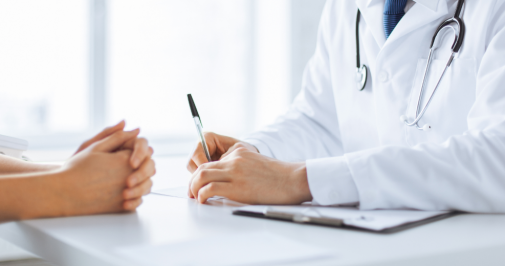 Colorectal cancer is the third leading cause of cancer-related death for both men and women, and the lifetime risk of developing this type of cancer is about 1 in 22 for men and 1 in 24 for women, according to the American Cancer Society.
There are a number of risk factors for colon cancer, even some you may not be able to completely control. One such risk factor is a history of inflammatory bowel disease, known as IBD.
"There are generally three types of IBD: ulcerative colitis, Crohn's disease and indeterminate colitis," says Dr. Jan Kaminski, a colorectal surgeon at Advocate Illinois Masonic Medical Center in Chicago. "Usually, ulcerative colitis affects only the rectum and colon, while Crohn's disease can affect any part of the gastrointestinal (GI) tract from the mouth to the anus. Indeterminate colitis is a term we use for patients that have signs and symptoms of both ulcerative colitis and Crohn's disease, but it is difficult to make a definitive diagnosis."
Dr. Kaminski says IBD is an autoimmune disease where the body incorrectly attacks its own organs and causes inflammation. So in active IBD colitis, the lining of the colon gets an increased amount of inflammation chronically.
"These inflammation flares are thought to increase the rate of colon cancer in patients with IBD by increased damage to DNA in cells lining the colon," says Dr. Kaminski. "This is dependent on the extent of the disease. A patient with active colitis for 30 years constantly will have an increased risk of colon cancer compared to a patient with three intermittent flares lasting a few weeks."
So what can those with IBD do to reduce their risk?
See an IBD-specialized gastroenterologist and colorectal surgeon on a regular basis.
"Decreasing the flare ups and inflammation as well as frequent surveillance with colonoscopies will help to prevent colorectal cancer associated with IBD," says Dr. Kaminski. "IBD patients will require colonoscopies at an earlier age and more frequently than the general population. Medical and surgical societies recommend annual colonoscopies with random biopsies beginning eight years after the diagnosis of IBD. However, some people may need this earlier and more frequently."
IBD can be a lifelong process that carries a significant increased risk of colorectal cancer. If you have IBD, consult an IBD specialist to see what kind of care is right for you.
Want to learn more? Take a quick, easy online assessment to determine your estimated lifetime risk. Click here to try it.
Related Posts
Comments
About the Author
health enews staff is a group of experienced writers from our Advocate Aurora Health sites, which also includes freelance or intern writers.