Actualizado: Fuentes fiables de la información más reciente sobre el coronavirus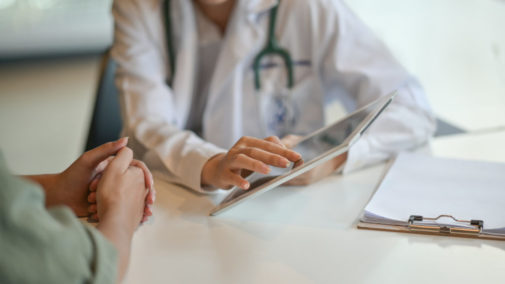 Las noticias sobre el nuevo coronavirus han inundado sus redes sociales y televisores, y los datos y titulares parecen estar cambiando cada hora.
Puede provocar temor y confusión, incluso cuando proviene de noticias de medios de comunicación de confianza.
Pero también hay recursos públicos nacionales y locales disponibles en línea donde usted puede seguir los últimos consejos e informes del COVID-19.
Los Centros para el Control y la Prevención de Enfermedades (CDC) son una fuente pública confiable y publicó un video este domingo sobre lo que debe hacer si tiene síntomas. (Video solo en inglés, para activar los subtítulos en español, presionar el icono de CC)
Frenar la propagación del COVID-19 depende de que todos hagan su parte para ayudar. Este video de CDC proporciona algunos consejos útiles. Incluso si no le preocupa enfermarse con el virus, su ayuda impide que se propague entre las personas más vulnerables. (Video solo en inglés, para activar los subtítulos en español, presionar el icono de CC)
Además, algunos recursos importantes que puede guardar se enumeran a continuación.
Los CDC actualizan su sitio web regularmente, utilizando un lenguaje claro para darle la información más reciente conocida por los expertos en salud pública. Estas son algunas páginas importantes:
Si presenta síntomas de COVID-19 o ha estado expuesto a alguien que los presenta, llame a la línea abierta de COVID-19 al 1-866-443-2584 para hablar con un miembro de nuestro equipo. Le preguntaremos sobre sus síntomas e identificaremos la mejor manera de atenderlo, que podría ser:
Referirlo a una visita virtual usando nuestra aplicación LiveWell para una evaluación adicional.
Pedirle que vaya a uno de los lugares temporales de pruebas, en alguna de nuestras instalaciones.
Ayudarle a hacer una cita con su médico.
Related Posts
Comments
About the Author
Mike Riopell, health enews contributor, is a media relations coordinator with Advocate Aurora Health. He previously worked as a reporter and editor covering politics and government for the Chicago Tribune, Daily Herald and Bloomington Pantagraph, among others. He enjoys bicycles, home repair, flannel shirts and being outside.