How to be prepared without unnecessary hoarding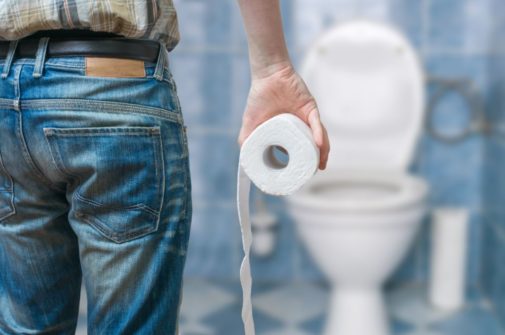 Social media has been filled with viral posts of empty grocery shelves after shoppers flooded to stores to stockpile cleaning supplies, toiletries and non-perishable items. With many big box stores placing limits on the number of high-demand items a shopper can purchase, questions have been raised on what you should stockpile and what is unnecessary panic-buying.
In the event you have to self-quarantine or are mandated to stay inside because of a larger outbreak in your area, Dr. Robert Citronberg, director of infectious diseases at Advocate Lutheran General Hospital in Park Ridge, IL, outlines the top five things you should have on hand:
Prescription drugs: The Centers for Disease Control and Prevention recommends having a 2-week supply of prescription medications on hand. Contact your doctor to renew your prescriptions, if necessary.
Over-the-counter medicines: Have a supply of pain relievers like acetaminophen, ibuprofen and aspirin, as well as stomach, cough and cold medications.
Non-perishable and frozen foods: Canned goods like tuna, soup, fruits and vegetables have long shelf lives and should be in your pantry. Frozen foods are another smart choice as frozen veggies and fruits retain vital nutrients.
Pet products: Don't forget about having a supply of extra pet food or necessary prescriptions for your pets.
Cleaning and personal hygiene supplies: Hand soap is one of the most effective ways to protect yourself against coronavirus, so be sure to have enough soap for you and your family.
Dr. Citronberg stresses there is no reason to panic buy and hoard supplies.
"The goal of stocking up on extra items is not because there will be shortages but instead to minimize trips to stores to reduce your risk of exposure," he says.
Read more:
Related Posts
Comments
About the Author
Julie Nakis, health enews contributor, is manager of public affairs at Advocate Children's Hospital. She earned her BA in communications from the University of Iowa – Go Hawkeyes! In her free time, she enjoys spending time with friends and family, exploring the city and cheering on the Chicago Cubs and Blackhawks.