Bedtime issues? You might need this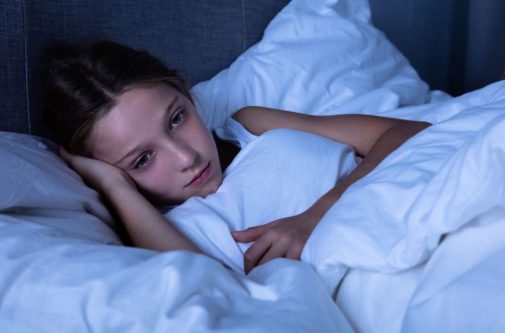 Occasional trouble sleeping is normal at any age, but when does it become something to be concerned about?
Sleep specialists say parents should make an appointment with their pediatrician if they notice any of the following behaviors occurring frequently during their child's sleep:
Mouth breathing
Gasping for air
Excessive leg movement
Shouting out
"There are several daytime symptoms that might also cause your pediatrician to think about a sleep study," says Dr. Innessa Donskoy, a pediatric sleep specialist at Advocate Children's Hospital in Park Ridge, Ill. "A sleepy child can often look different than a sleepy adult, and hyperactivity can be a sign of disordered sleep."
Moodiness, difficulty concentrating and problems at school can also be indicators of inadequate sleep.
After determining that unusual activity is occurring, your primary care doctor may refer your child to a pediatric sleep specialist. The specialist will determine whether a sleep study is needed or if a consult with a pediatric sleep doctor is more appropriate.
"If your doctor ordered a sleep study, it's because they want to know if there's something that's happening at night that may be waking your child up," says Dr. Darius Loghmanee a sleep specialist at Advocate Children's Hospital. "It could be a problem breathing during sleep or involuntary movements of the arms or legs or a change in the pattern of brain activity during sleep."
A sleep study can monitor and find solutions for these and other nighttime issues like bedwetting, teeth grinding, night terrors and more.
After you and your child arrive for the sleep study, the technologist will show you to a room where you both will stay overnight. Several sensors will be attached to your child to monitor activity while they sleep:
Stickers on the head to monitor brain waves
A sticker under the nose to monitor airflow
Belts on the chest and abdomen to monitor breathing rate
A monitor on the finger to monitor oxygen levels
Stickers on the legs to monitor excessive movement throughout the night
Once the sensors are connected, the technician will let you and your child sleep for the night. In the days after the study, one of the sleep specialists will interpret the results and be in touch with you or your ordering provider regarding next steps.
"We know sleep studies are hard on parents, and they're hard on children, but they give us really valuable information about a child's sleep," says Dr. Loghmanee.
Dr. Donskoy and Dr. Loghmanee suggest parents do the following to prepare for a sleep study:
Talk through it: Explain what's going to happen with your child so they know what to expect.
Wake your child early: If your child wakes up earlier on the day of the study and has a day full of activity, they may be more likely to sleep that evening.
Eat dinner beforehand: The sleep study hookup can take some time, so eating before your arrival will ensure you and your child are not going to sleep hungry.
Bring something to comfort your child: Anything you feel might make your child more comfortable in this unfamiliar environment and help them fall asleep, such as their favorite pajamas, book or stuffed animal, is encouraged.
Related Posts
Comments
About the Author
health enews staff is a group of experienced writers from our Advocate Aurora Health sites, which also includes freelance or intern writers.